Morais Leitão appoints ten new associates
27/09/2019
48

1 minute read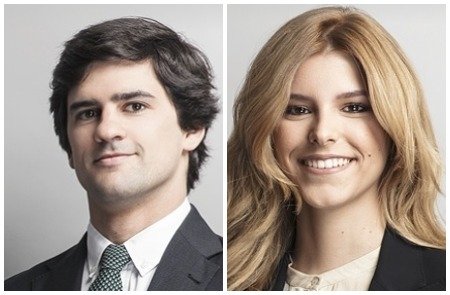 Morais Leitão has promoted ten junior lawyers to associates.
The new associates are: António Magalhães Ramalho (pictured, left), Bernardo Borges de Almeida, Catarina Martins Mourão, Daniela Guerreiro, Frederico Machado Simões, Joana Granadeiro (pictured, right), Mariana Morais Teixeira, Rodrigo Rocha Andrade, Tiago Monfort, and Un I Wong.
They will reinforce the firms M&A, litigation and arbitration and white-collar crime teams.
Morais Leitão managing partner Nuno Galvão Teles, said: "Organic growth is a fundamental pillar of our strategy. These ten new members of our firm represent the moment of great growth we are experiencing."