Montero Aramburu and GVA create a strategic alliance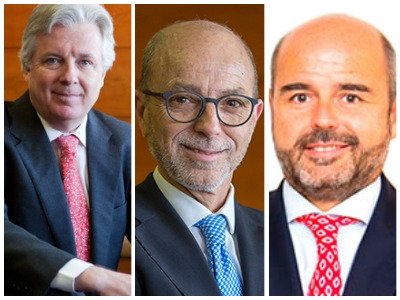 Montero Aramburu and GVA Gómez-Villares & Atencia have reached a "best friend" agreement with the aim of expanding their geographical capacity throughout Andalusia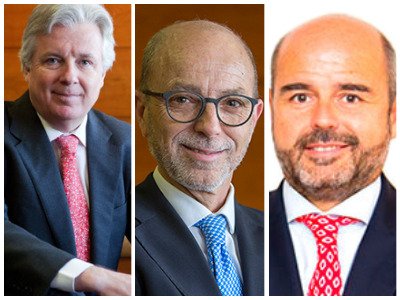 Montero Aramburu and GVA Gómez-Villares & Atencia, two of Spain's leading law firms of Andalusian origin, have entered into a collaboration alliance through a "best friend" agreement with the aim of strengthening and expanding their capacity throughout Andalusia, thanks to their position as leading law firms in the western and eastern areas, respectively, of this autonomous region, and to jointly undertake new projects.
The first stage of the collaboration will involve joint work between some departments of the two firms (NNTT and Intellectual and Industrial Property); the support that the Montero Aramburu team in the Canary Islands will provide in certain legal matters that GVA Gómez-Villares & Atencia has underway in the islands; as well as the joint submission of tenders for professional services called by companies and public bodies and collaboration in some public tenders in which either of the two firms may be awarded the contract. In addition, both firms will jointly share their geographic network at national level, with special relevance in Andalusia, and internationally.
Montero Aramburu, founded in Seville in 1971, is a multidisciplinary firm with its headquarters in Seville and offices in Madrid, Santa Cruz de Tenerife, Las Palmas de Gran Canaria, Huelva and Cordoba, where 205 professionals work, including lawyers and economists, integrated in a group that brings together a total of 256 people. GVA Gómez-Villares & Atencia, whose origins date back to 1953, when it started in Malaga, is a multidisciplinary law firm with its main office in Malaga and offices in Madrid, Marbella, Torre del Mar and Estepona, where more than 60 professionals work. It also has an international presence with its own "desk" in England, Germany, Norway, Morocco, Colombia and Honduras, through agreements with ´best friends´ firms.
Montero Aramburu pointed out that: "This is a strategic alliance that will mutually strengthen us for the benefit of the new challenges facing our clients and professionals. The best client service has always been the inspiring value of our firm and, therefore, we had to take advantage of the opportunity to have a top-level partner such as GVA Gómez-Villares & Atencia."
For its part, GVA Gómez-Villares & Atencia stated that: "the implementation of this joint project is based on the vision and values that we share with Montero Aramburu." And they add that "adding the support and collaboration of one of the most important and prestigious law firms in Andalusia gives us a magnificent opportunity to intensify our commitment to quality with all our clients."
In the picture, from left to right, Montero Aramburu managing partners Armando Fernández-Aramburu Hepburn and Enrique Montero Gómez, and GVA Gómez-Villares & Atencia managing partner Santiago Gómez-Villares Pérez-Muñoz.