ML, A&O, Freshfields advise EQT on Idealista acquisition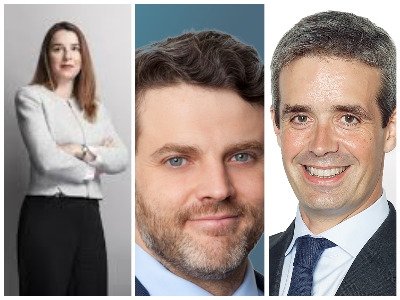 Morais Leitão, Allen & Overy and Freshfields have advised the Private Equity fund EQT IX on the acquisition, from Apax Partners, of several companies of the Idealista group in Spain, Portugal and Italy, for a value of €1.3 billion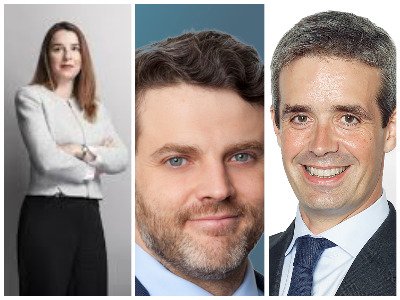 Morais Leitão's cross practice team, led by managing associate Diana Ribeiro Duarte (pictured left), included associates Rute Carvalho da Silva, Lourenço Limão Oliveira and Inês Cabral Ferreira on Employment matters, and Maria Luísa Cyrne on Data Protection and Intellectual Property. The Antitrust and Competition team was led by partner Gonçalo Machado Borges.
Allen & Overy Madrid and Italy teams advised the Private Equity fund EQT IX Investments S.à r.l. in the Spanish and Italian jurisdictions, respectively. The Spanish team was led by Corporate and M&A partner Íñigo del Val (pictured centre) and included Competition partner Antonio Martínez and counsel Jaime Rodríguez, Banking and Finance senior associates Vanessa Cuellas and Thomas Wilkinson, Regulatory and Financial partner Salvador Ruiz Bachs and senior associate Carlota Toth, Labour partner Sílvia Bauzá and senior associate Ana Hernández, Real Estate senior associate Andrés Candela and Corporate Senior associate Elena Cortina.
Freshfields Bruckhaus Deringer LLP also participated in advising EQT funds on the agreement to acquire Idealista with a team led by Madrid office partner Bosco Montejo (pictured right), including associates Álvaro Fernández and Carmen Delgado, and Milan office partner Renato Paternollo with associates Toni Marciante and Matteo Feliziani.
EQT Partners, with a 25-year history, is a global investment organisation with €62 billion in commitments since its inception and €40 billion assets under management in 19 active funds. EQT has a well-established track record of attractive and consistent investment in various sectors and countries in Europe, Asia-Pacific, United States and Canada.
The Idealista group is recognised for its online Real Estate classified ads platform in Portugal, Spain and Italy.