Miranda confirms new Board of Directors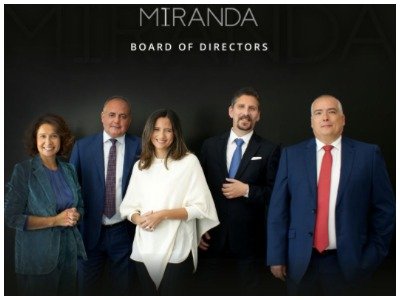 Miranda & Associados has confirmed a new Board of Directors for the 2021–2024 term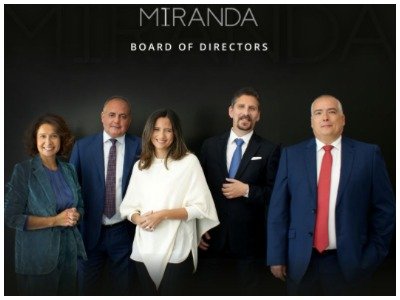 Miranda & Associados has announced and confirmed its new Board of Directors for the 2021–2024 term. The new management team will consist of (pictured from left to right) Ana Pinto, Diogo Xavier da Cunha, Tânia Cascais, Nuno Cabeçadas and Ricardo Silva.
Xavier da Cunha will continue as managing patner, now entering his third term and sixth year at the helm.
A spokesperson for the firm said: "The new management team represents an important step in renewing Miranda's partnership and strategic vision, while ensuring the continuity of the firm's longtime commitment to its clients and the jurisdictions where we are present."
Miranda is currently the Portuguese law firm with the largest international coverage, with a presence in 19 countries through its Miranda Alliance. The current board of directors encapsulates this ethos and DNA with Diogo Xavier da Cunha and Nuno Cabeçadas having mainly worked with clients for Mozambique and Portugal, Ricardo Silva with Timor-Leste and Energy clients in other jurisdictions, Tânia Cascais with Angola and Senegal and Ana Pinto with various Francophone African countries, Angola and Guinea-Bissau.

"It is with great joy that we see lawyers who started off as trainees at the firm, or joined Miranda early in their careers, making their way up through the ranks to be elected to management positions. It is also critical for our vision of what a law firm should be and how it should serve its clients that all members of the Board have had past experience in either expatriate positions, coordination of overseas offices, or both," said Diogo Xavier da Cunha, managing partner at Miranda.