March issue of Iberian Lawyer now available
02/03/2020
59

3 minutes read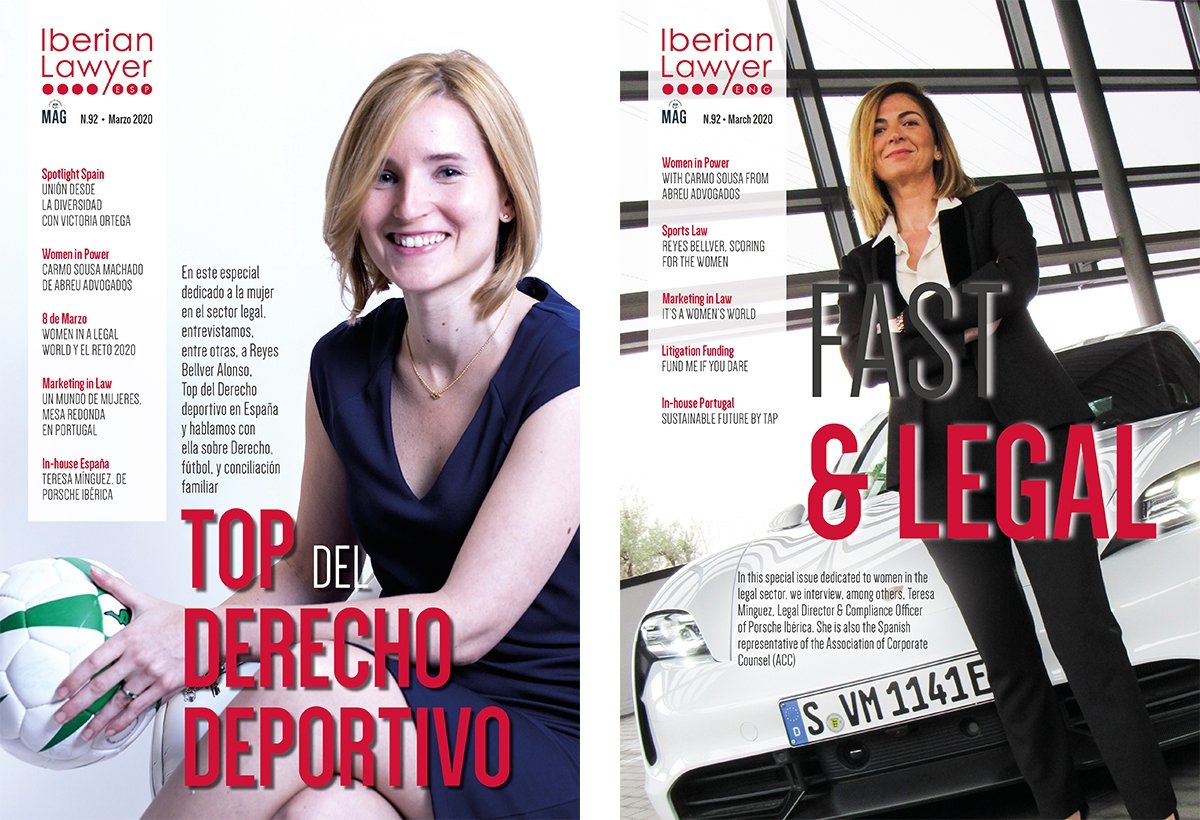 The March issue of Iberian Lawyer, dedicated to women in the legal sector, is now available to download for free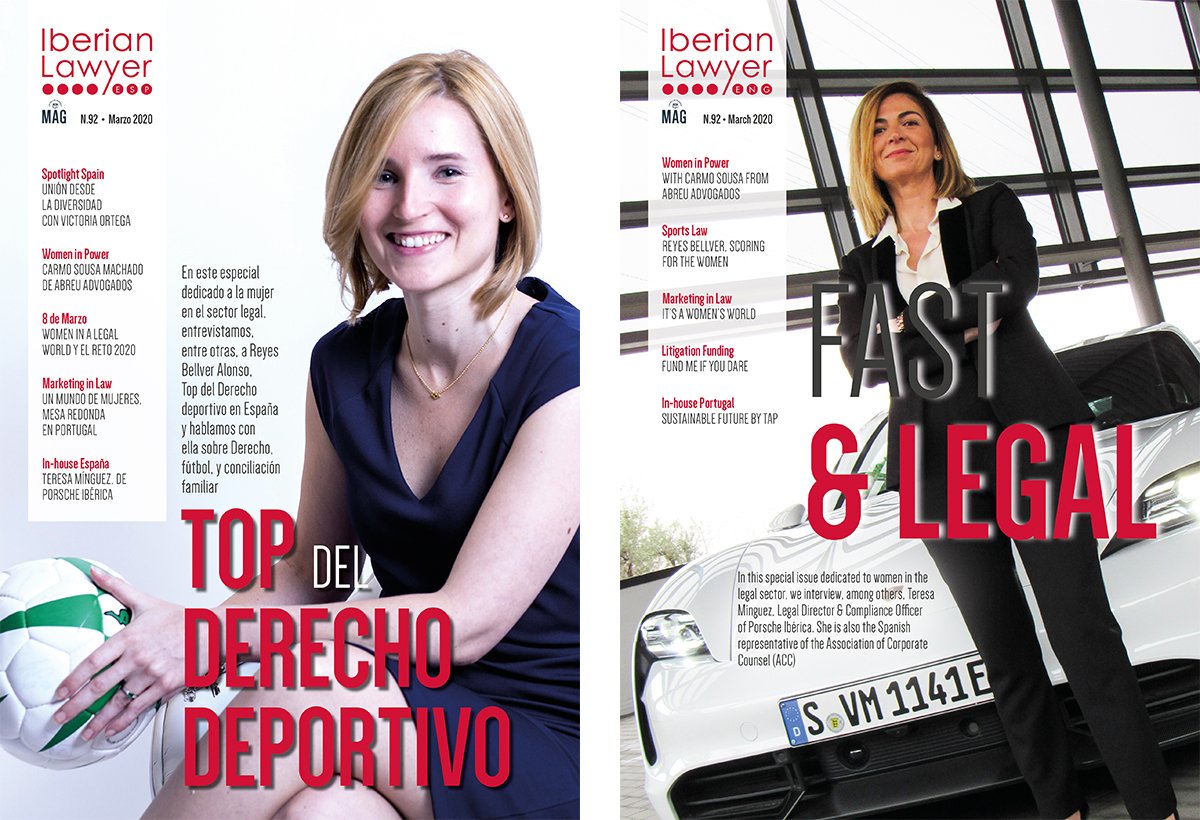 The latest issue includes an interview with Teresa Mínguez, Legal Director & Compliance Officer at Porche Ibérica, where she offers her in-house vision from the German luxury sports cars company.
This edition also features a roundtable analysis of Portuguese Legal Marketing by 6 women that head the Marketing and Communication department of top Portuguese law firms.
Also, in this issue, we speak with Reyes Bellver, an expert in Sports Law, that broke into a traditional male world founding her own Sports Legal Boutique offering specialized football legal services.
Other features include:
– Experts in Litigation Funding offer their insight into these operations, that are becoming more frequent in the Spanish judicial market.
– Interview with Victoria Ortega, president of the General Council of Spanish Lawyers, after her re-election.
– Iberian Lawyer Legal Talk with Stephanie Silva, general counsel of Tap Portugal, and Bruno Ferreira, partner at PLMJ about sustainability the role of women in power positions.
– Nuno Maldonado Sousa, partner at Kennedy´s Lisbon office, tells us about Private Equity investments in Portugal.
– Interview with Ana Gómez, president of ASNALA (National Association of Labour Lawyers), where she discusses how the association has become an expert opinion reference in Labour Law.
– Carmo Sousa Machado, from Abreu Advogados, tells us her experience as the first woman to become a managing partner of a Portuguese law firm.
– Expert opinion on Networking for law firms and Strategies for in-house lawyers.
The magazine is now available in English and Spanish. To download your free copy (issue number 92) click here.