Madrid hosts the 65th Congress of the UIA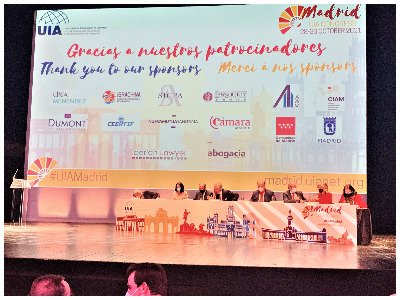 The opening ceremony was held yesterday at Teatros del Canal gathering hundreds of attendees from all over the world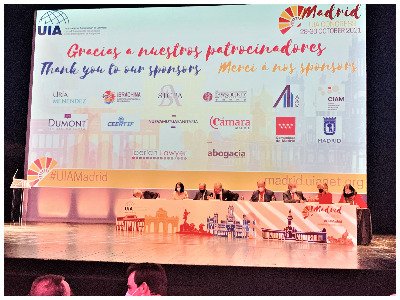 Madrid UIA's congress is being celebrated under the Honorary Presidency of His Majesty King Felipe VI. 45 round tables will be held over three days, with around 200 speakers representing the legal and business worlds, to debate relevant issues such as the impartiality of the judiciary, the value of professional secrecy and the defence of the Rule of Law, among others.
The opening ceremony, conducted by Jerome Roth, partner at Munger, Tolles & Olson LLP and immediate past president of UIA, counted on the presence of Matilde García-Duarte, general coordinator of the Mayor's Office in Madrid City Council, Yolanda Ibarrola de la Fuente, vice-minister of Justice of the Community of Madrid, Jose María Alonso, president of the Madrid Bar Association and president of the congress, Celso Rodríguez Padrón, president of the Superior Court of Justice of Madrid, Jorge Martí Moreno, current president of the UIA, Urquiola De Palacio, UIA vice-president, and Daniel Calleja Crespo, director-general of the Legal Service, European Commission, who offered the Keynote Speech.
The ceremony included the UIA/LexisNexis LegalTEch Inspiration Award that was granted to lawyer Thomas Seeber for his Realest8 platform and concluded with an amazing performance offered by the acapella group Bvocal.
The Union Internationale des Avocats (UIA) is the global and multi-cultural organisation for the legal profession, established in 1927 and now with members in 110 countries, which provides professional development, learning, promotes the rule of law, defends the independence and freedom of lawyers worldwide, and emphasises friendship, collegiality and networking among members.
Iberian Lawyer is a media partner of this UIA Congress edition.