MA Abogados adds Corporate partner
25/06/2021
50

2 minutes read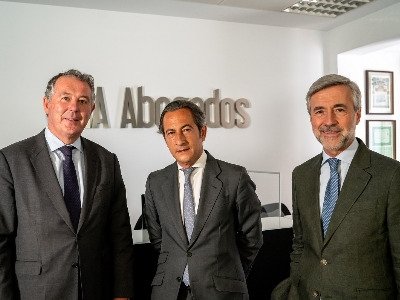 Michavila-Acebes Abogados has hired José Luis Meseguer as a partner to strengthen its Corporate area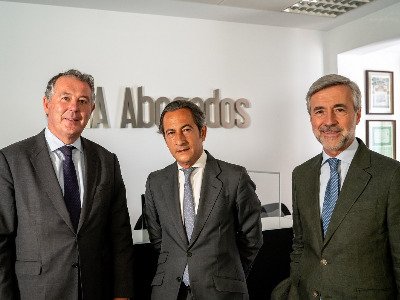 José Luis Meseguer Velasco (pictured centre) has joined Michavila-Acebes Abogados (MA Abogados) as a partner to strengthen the Corporate area. José Luis Meseguer, a lawyer with 22 years of experience in the sector, spent twelve years as Legal director of the Isolux Corsán S.A. Group until December 2009, dealing with numerous financing operations, with deals of high value and special complexity in the infrastructure and engineering sector. He combined his work as a professional lawyer with his activity as secretary of the board of several entities.
Subsequently, aware of the needs of legal advice to companies, he decided to specialise in Arbitration Litigation, joining the Spanish Arbitration Club (CEA) in 2008, and at the same time working as a lawyer for various companies in the industrial sector.
He is a Law graduate from Universidad Complutense de Madrid and has chaired the Escuela Técnica Jurídica (ETJ Law & Business School) since 2020, a highly specialised centre in legal and financial training for companies and lawyers.
Michavila-Acebes, law firm co-led by former ministers José María Michavila (pictured left) and Ángel Acebes (pictured right), celebrates its tenth anniversary this year, with a team of almost 100 professionals and offices in Madrid, Seville, Valencia, Palma de Mallorca, Bilbao, Marbella and Vigo. The incorporation of José Luis Meseguer reinforces the Corporate operations and Litigation area, which already has a large team of professionals.
[picture by Ana Belart]