Legal activity not included under new confinement hardening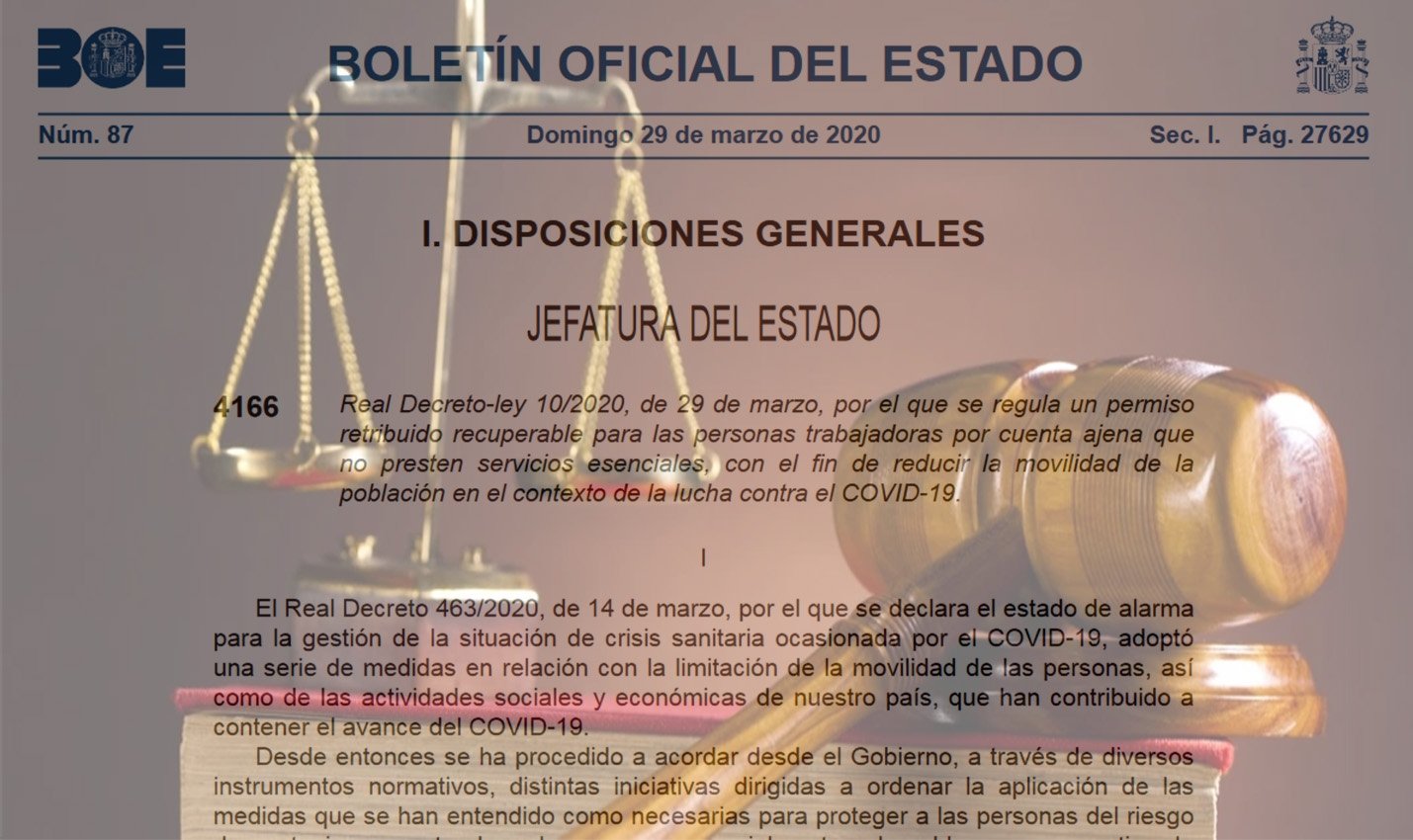 Royal Decree Law 10/2020, of March 29, which forces all non-essential activities to be closed for two weeks includes Law activity as essential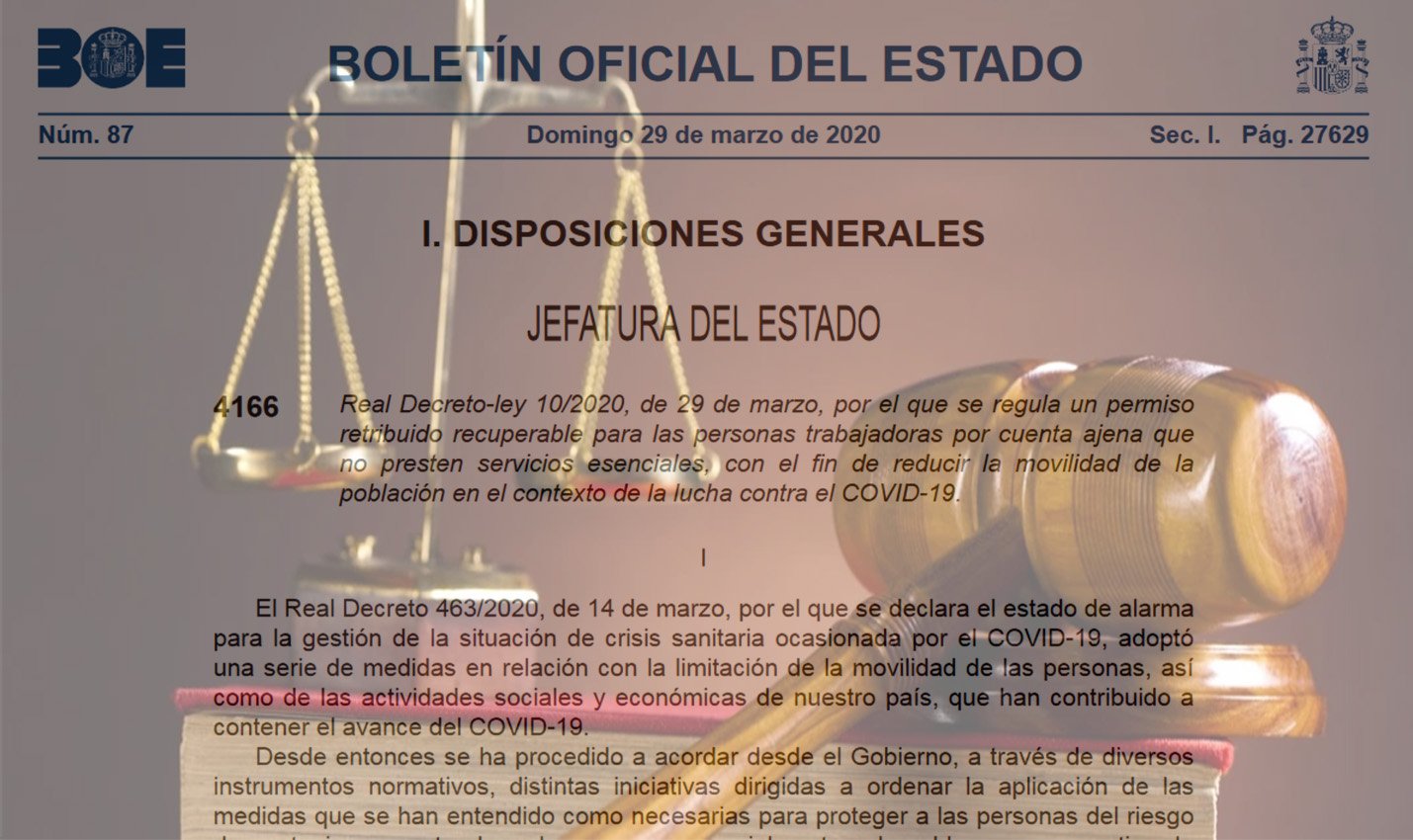 The decree, published shortly before midnight, and establishing a regulated paid leave for non-essential activities for 2 weeks, will not be applied to "Those who work as lawyers, attorneys, social graduates, translators, interpreters and psychologists and who attend procedural proceedings not suspended by Royal Decree 463/2020".
For those activities not excluded in the decree, a regulated paid leave will be established up to April 9.The working hours will be able to be recovered up to December 31.
The decree also excludes law offices and consultancies, administrative agencies and social graduates as well as services in notaries and registries for the fulfillment of the essential services, and establishes minimum essential activity within the Ministry of Justice of Spain.