Portuguese law firms ready for State of Contingency reactivation
31/08/2020
47

3 minutes read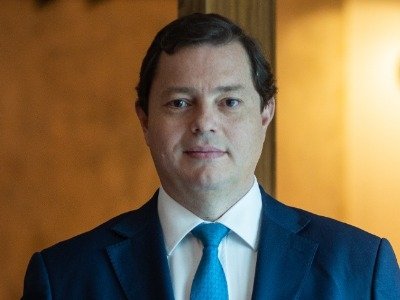 Duarte de Athayde, Abreu Advogados´ managing partner, talked with Iberian Lawyer about the ability of the legal sector to resume control measures
The declaration of the State of Contingency for the whole country from 15 September onwards means resuming some of the control measures that were already implemented a few months ago. But the set of new rules will be faced with the background gained from what Portugal already experienced. In any case, for the law firms, the possibility of this step backwards has always been lurking, and they seem more than ready to take the necessary measures and make the required adaptations to the new reality.
Iberian Lawyer contacted some firms and, among them, Abreu Advogados' managing partner Duarte de Athayde (pictured), is confident about the ability of the legal sector to adapt to circumstances, whatever they may be."The pandemic has brought challenges to all sectors of the economy. We do not yet know in detail the measures to be taken with the new State of Contingency declaration; whatever they may be, I believe the legal sector will adapt well," the managing partner said.
Although the exact measures affecting the new State of Contingency for the whole of Portugal, which will be officially announced on 6 September, have not yet been specified by the Administration, at Abreu they will first of all follow the plan they have already approved to combat the pandemic. "Abreu Advogados already had a specific contingency plan to face a pandemic, which enabled us, from the outset, to safeguard the safety of our employees, prevent contagion and ensure the continuity of our activity. The security and prevention measures we have already adopted go beyond the authorities' recommendations and I believe they are sufficient. However, we will not stop taking additional measures if necessary," he said.
With regard to the development of work activity, Abreu is going to opt for teleworking and the rotation of employees in the firm's offices. "We carefully monitor compliance in our offices with hygiene and safety rules such as social distance and respiratory etiquette. In addition, only a part of our employees come to the office each day on a rotating basis. The rest work from their homes, since our entire team has the necessary technical conditions to perform their duties remotely," Duarte de Athayde said.
Although it is still soon to unequivocally define measures and conditions, it seems that law firms are more than ready to face the necessary changes to combat the spread of the disease.