Kennedys Portugal announces financial results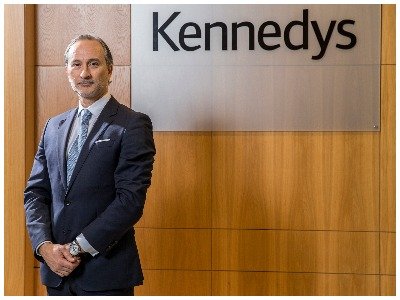 The global law firm has announced record growth for its turnover in Europe. The Lisbon office, led by Lawyer Paulo Almeida, presents results in line with the previous year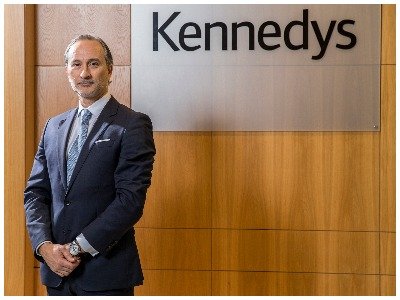 The UK headquartered law firm Kennedys has just released its financial results for the year 2020/2021. Kennedys has been present in Portugal during the last ten years and the firm as a whole, reported in a year strongly dominated by the Covid-19 pandemic, a turnover of £264 million (approximately €308 million). This implicates an 11% growth compared to 2019/2020. At the same time, there was a 10% increase in the number of employees worldwide, bringing the total to just over 2,300. In the last 12 months, Kennedys has added 25 new partners (currently, there are 280 worldwide).
In the fiscal year ending April 30, 2021, five new offices were also opened: San Francisco (USA), Tel Aviv (Israel), Leeds (UK), Perth (Australia) and Muscat (Oman), and the establishment of a partnership (Canada – association with Doldens).
Paulo Almeida, the partner responsible for the firm's activity in Portugal said: "The results registered by Kennedys in the last year, in a context of great adversity, were truly impressive. In Portugal, the numbers continue to be very encouraging, which leads us to look to the future with optimism".
He adds: "None of this would have been possible without the dedication and professionalism of a truly exceptional team that, at no time, allowed itself to be conditioned by misfortune."
Paulo Almeida concludes by stating: "People are our greatest asset. For this reason, in the last year, we were one of the first firms to assume that it would not make any cut in the income of partners or collaborators, nor let anyone go. On the contrary. We continued to promote and hire people, to grow and we are proud to say that we have honoured all our commitments. The future will certainly be challenging, however, I am sure that we will remain faithful to our strategy, which is to support our clients on all fronts and ensure that they, as well as our employees, can face the future with confidence".