IBL to recognise best IP & TMT lawyers in Spain
04/10/2021
57

2 minutes read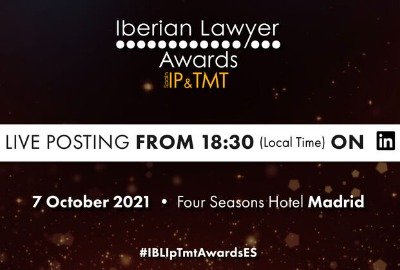 Iberian Lawyer IP & TMT Awards will recognise this Thursday, at the Four Seasons, the excellence of the Spanish legal market in the field of Intellectual Property protection, Telecommunications, Media and Technology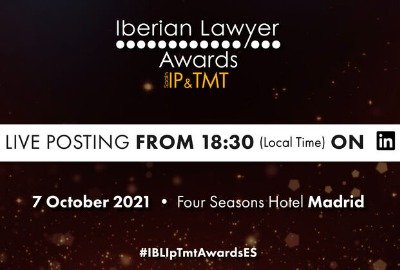 In an increasingly competitive market, Intellectual Property, also understood as the product of investments in research and development, both by institutions and by companies, is nowadays a competitive and systemic factor with a strong impact on the growth of a company and of the industrial system of which it is part.
The creation of trademarks and patents, their affirmation through the construction of reputation policies and their protection are therefore strategic assets of advanced societies and as such must be protected. Another increasingly important area of communication and information is the whole world of Technology, Media and Telecommunications (TMT).
The winners will be recognised on 7th October 2021 during the gala ceremony to be held at the Four Seasons hotel in Madrid.
The Jury members are a selected group of general counsel and head of Legal in the field of IP and TMT.
You can find more information about the categories here. Finalists were announced last June, and you can have access to the list here.