GT Andalusia´s head elected as new dean of Málaga Bar
30/10/2020
52

3 minutes read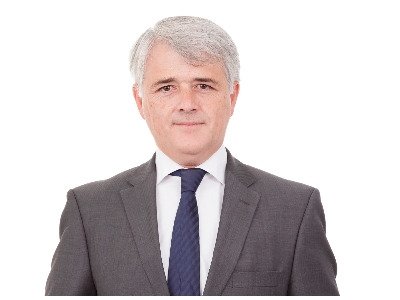 Grant Thornton Andalusía´s head Salvador González has been elected Malaga Bar Association dean for a four-year tenure
His candidacy obtained 2,832 votes in the elections held this Wednesday. He was ahead of José Manuel Conejo Ruiz with 1,532 and María Dolores López Marfil with 1,497. The elections were open list, with a participation of 51% of the electoral roll, which exceeded 6,000 lawyers.
The acting dean, Francisco Javier Lara, who leaves his post after reaching the maximum eight years allowed, congratulated Salvador González and his governing body, who will take up their posts at a ceremony to be held on November 13 at the Bar Association headquarters on Paseo de la Farola.
Salvador González (pictured) is currently Grant Thornton Legal director in Andalusia. He is also an associate professor in the Commercial Law department at the Universidad de Málaga. He knows the Bar well, having been a treasurer and involved in numerous training projects. In addition, he is a member of the Mutualidad de la Abogacía (Lawyers´ Mutuality) and has also participated in the Arbitration Court of Málaga.
Under the slogan "Right to change" he has raised the need to initiate new projects in the institution. "I feel that the time has come to give back to the institution and to the profession everything that it has given me over the years," González said after the election victory.
The vice-dean, Flor Carrasco Gómez, and the secretary of the Governing Board, Cristina Mintegui Cano, were also elected to join Málaga Bar Association Board together with the new dean.
Similarly, the lawyers have chosen Antonio Jurado Grana, Vanesa Robles Carnero, María del Carmen González Grau, Miguel Chito Gómez, Aurora Ortega García, Rafael Soto Rueda, Fernando Toboso García, Regina Apalategui Montañez, Elena Ros Postigo, Lucía Alcalá Nogueras, Enrique Sánchez González, José Ignacio de los Riscos Martín and Rocío Roque Guevara as representatives of the Governing Board.