Grant Thornton Cuyás & Soria is born
01/12/2021
82

3 minutes read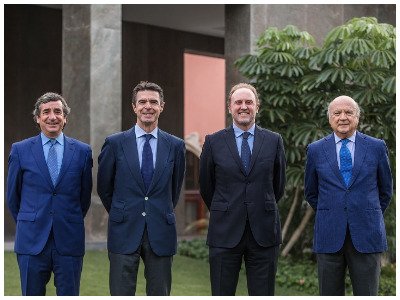 Grant Thornton has announced the opening of its first office in the Canary Islands thanks to the integration of the law firm Cuyás Abogados and the business consultancy Sorben Partners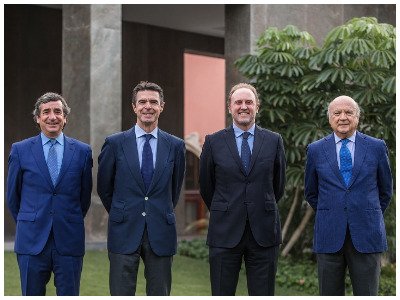 The launch of the new law firm in Las Palmas de Gran Canaria, Grant Thornton Cuyás & Soria, is possible thanks to the agreement that unites the will, business vision and strategic commitment of the firm Grant Thornton; the local Canarian law firm Cuyás Abogados; and José Manuel Soria's business consultancy, Sorben Partners.
Canary Islands companies of all types will have at their disposal a new full-service firm offering Audit and Assurance; comprehensive Legal advice in Tax, Commercial, Administrative, Public and Labour Law; Financial and Forensic Advice; Business Support and Public Sector; M&A, Recovery Plans; Business Consulting, Strategy, Innovation and Technology, especially in the financial, tourism, maritime, energy, as well as logistics and industrial sectors, among others.
According to Grant Thornton, "from the outset, it is a Canarian firm, identified with the specific economic, fiscal and geographical characteristics of the islands, whose managing partners are well acquainted with the idiosyncrasies of the islands, as well as the functioning of Canarian companies and the dynamism of the main sectors that make up the bulk of the business structure of the Islands," states the press release.
Ramón Galcerán, president of Grant Thornton in Spain, said: "We had been wanting to open a market in the Canary Islands for some time, and we didn't want to do it alone, but with partners who knew the terrain well and who fit with the philosophy and values of our firm."
José Manuel Soria, partner at Grant Thornton Cuyás & Soria, added: "We have been working for more than two years with Grant Thornton throughout Spain and in all its lines of business, through consultancy and advisory work that helps them to open up in the Islands."
Salvador Cuyás, founding partner of Cuyás Abogados and partner of Grant Thornton Cuyás & Soria, explained: "We wanted to broaden the scope and structure of our firm, in order to provide a comprehensive service to our clients in all areas of law. The agreement with Grant Thornton and José Manuel Soria not only allows us to achieve this objective but also to go further and offer all the services of a leading international firm."
In the picture, from left to right: Álvaro Rodríguez, Grant Thornton Legal Spain managing parter; José Manuel Soria, Grant Thornton Cuyás & Soria partner; Ramón Galcerán, Grant Thornton in Spain president and Salvador Cuyás, Cuyás Abogados founding partner and partner of Grant Thornton Cuyás & Soria.