Garrigues Portugal advises TagEnergy on €450m new investment
12/04/2022
169

4 minutes read
Garrigues Portugal has advised TagEnergy, who welcome two new major investors, Mirova and Omnes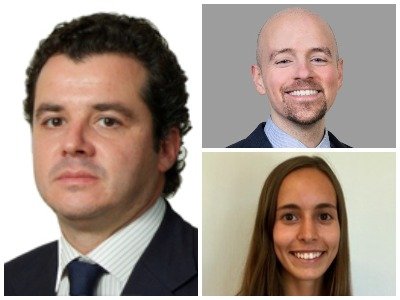 Global clean energy enterprise TagEnergy is poised to further accelerate the energy transition following significant investments in the business by Mirova, a French leading sustainable asset manager, affiliate of Natixis Investment Managers, and Omnes, a leading private equity and infrastructure investor.
TagEnergy majority shareholder Impala SAS Group, owned by Jacques Veyrat, Omnes, in particular with its Capenergie 4 fund and Mirova, through its new Energy Transition fund aim at investing €150 million each in the fund, raising a €450 million capital injection.
The €450 million capital injection will drive the initial delivery of TagEnergy's growing portfolio of more than 2.7GW in five countries – the UK, Spain, Portugal, France and Australia.
Impala and TagTeam Holding, the holding company for TagEnergy's manager-shareholders, will continue to control the company. Impala remains the main shareholder with the largest stake under the new shareholding structure. Mirova and Omnes each hold a strong minority share. Raphael Lance, Head of Mirova Energy Transition Funds, and Omnes Partner Marc-Philippe Botte will join the TagEnergy board.
Mirova is a mission driven asset manager with close to €28 billion in assets under management in which approximately €2 billion is invested in the energy transition infrastructure sector through five funds. Over the past 20 years, it has contributed to providing equity financing to more than 5.7GW of installed capacity and invested into more than 300 wind, photovoltaic, hydro, storage, biomass, and low carbon mobility projects in Europe.
Omnes has over €5 billion of assets under management. With over €3 billion under management purely in renewable energy investments, Omnes has developed specific expertise in renewables. Its dedicated Renewable Energy team has built a strong track record in accompanying renewable energy entrepreneurs in Europe and has become a leader in transforming European developers into independent power producers.
TagEnergy was founded in 2019 by Jacques Veyrat and Franck Woitiez and his team to develop, deliver and operate clean power stations. Prior to the fundraising, Impala held 51 per cent of the TagEnergy business and TagTeam 49 per cent.
Garrigues Portugal acted as the leading legal adviser for TagEnergy during all the process. The team was led by partner Mário Lino Dias (pictured left) and coordinated by senior associate José Seabra Marcão (pictured top right) and associate Inês Freire Andrade (pictured bottom right).
Morais Leitão have advised Capenergie 4 SLP and Capenergie 4 FPCI (both managed by Omnes Capital) during this operation. Morais Leitão's multidisciplinary team was headed by partner Ricardo Andrade Amaro, and also included principal associate Rute Carvalho da Silva and associate Margarida Mesquita Machado. We also highlight principal associate Inês Cabral Ferreira for labour law and associate Mafalda Jardine Neto for real estate law. The European law and competition team included the partner Gonçalo Machado Borges.