Boluda Corporación Marítima and DIF Capital Partners sign a JV agreement
12/04/2022
140

2 minutes read
Boluda Corporación Marítima and DIF Capital Partners sign a JV agreement to invest in Boluda Maritime Terminals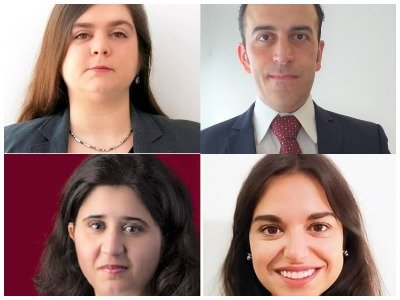 DIF Capital Partners has signed an agreement to acquire an undisclosed stake from Boluda Corporación Marítima, the spanish main shipping and port services company.
The transaction involves eight container terminals located in continental Spain and the Canary Islands. All of them are operated under a concession granted by the port authorities and have a total capacity of over 1.5 million TEUs.
The terminal portfolio is key to serve essential goods from and to the Canary Islands. The joint venture (JV) agreement includes specific arrangements to further invest in container terminal opportunities.
The terminals will continue to benefit from the support of Boluda Lines which has developed a successful container cargo service between the Iberian Peninsula, the Canary Islands and other regions in Europe and Africa.
For this acquisition, DIF , Manuel Echenique (pictured top left), Carlos López-Quiroga (pictured right) and Tomás Arranz (pictured bottom left) partners from Uria (legal). Deloitte advised the company for the financial aspects, while Drewry for the commercial and technical aspects..
Boluda CM was advised by CMS for the legal side and by Ocean Capital Partners for the financial.