GA_P appoints new of counsel
23/03/2022
88

2 minutes read
Gómez-Acebo & Pombo has hired Miguel Angel Melero Bowen as of counsel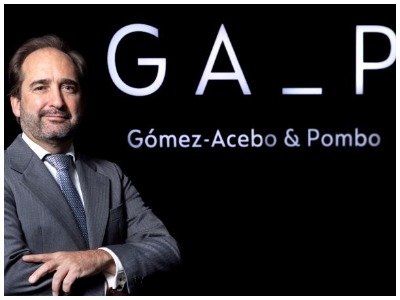 Gómez-Acebo & Pombo has appointed Miguel Angel Melero Bowen as of counsel to continue developing its transactional practice.
Miguel Angel Melero has been General Counsel and Secretary of the Board of Directors of the listed developer, Quabit Inmobiliaria, as well as Compliance Director and member of the Management Committee until its merger with Neinor Homes.
Previously, he developed his professional career as a Corporate/M&A partner at Cuatrecasas for more than fourteen years. He has extensive experience advising on M&A and Private Equity transactions in regulated sectors, as well as on various commercial and regulatory matters with the CNMV.
Álvaro Mateo, coordinating partner of Commecial, said: "The incorporation of Miguel Ángel will be an important boost for the team. In recent years we have advised on a large number of M&A transactions, which has made us one of the most active firms in Spain in this area, but we are confident that Miguel Ángel will help us to improve our positioning and business even further."