Financecommunity week in Milan: day 3
16/11/2022
234

8 minutes read
The Four Seasons hotel in Milan opens its gates to host the fourth edition of Financecommunity Week, the prestigious event brings together the community of finance professionals to discuss the hot topics of the sector.
The Financecommunity Week at the halfway point, with a third day particularly full of opportunities for discussion.
Two appointments in the morning. At 9 a.m., the "family-office round table", with Maurizio Ceron,deputy general manager & head of wealth management CA Indosuez Wealth (Europe) Italy Branch; Luigi Garavaglia and Francesco Nobili, both partners Biscozzi Nobili Piazza and Lorenzo Palleroni, ceo & managing director Vontobel Wealth Management SIM, under the moderation of journalist Eleonora Fraschini of Financecommunity.it.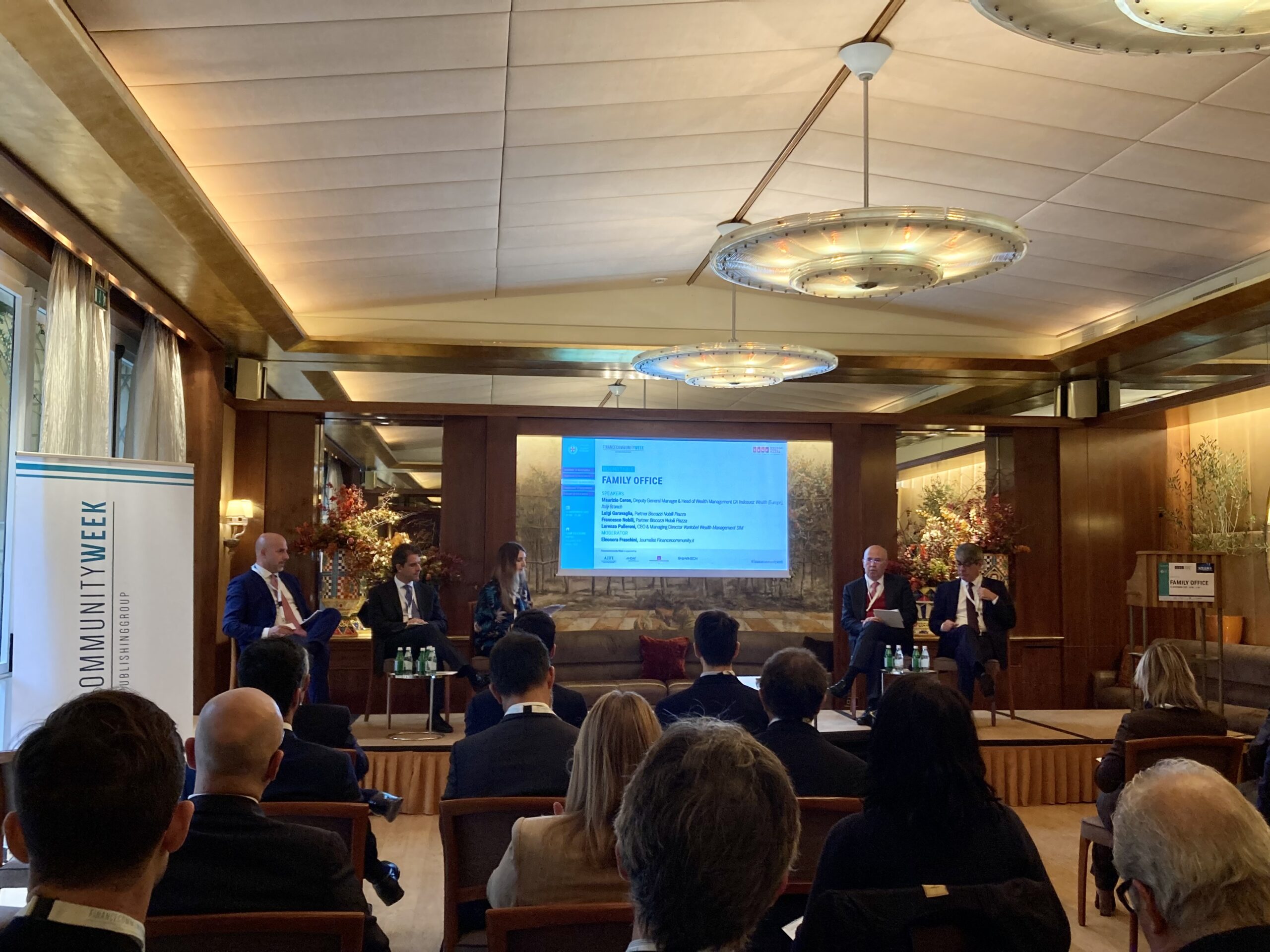 At the same time, the conference "Digitalization of business models & products in the financial sector", introduced by speeches by partner Alessandro Portolano and associate Jasmine Mazza of Chiomenti, focused on innovative business models such as bank as a service and embedded banking.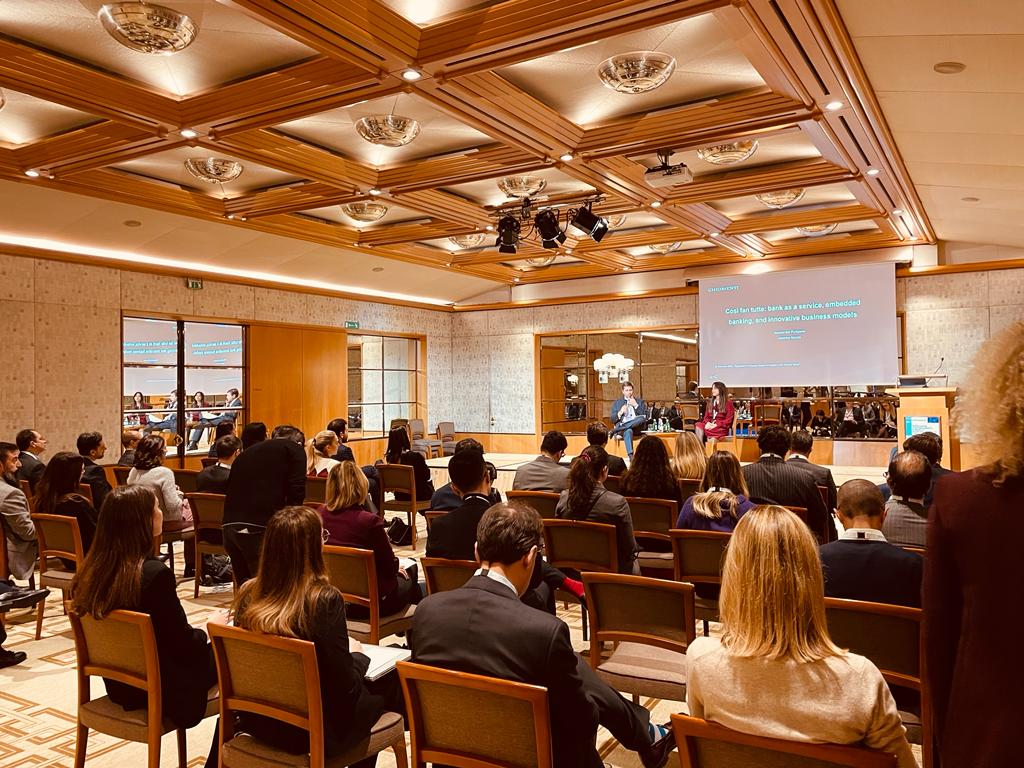 Immediately after, a round table moderated by Nicola Di Molfetta, editor-in-chief Financecommunity and MAG, hosted Matteo Concas, general manager – Digital & Mobility Services Mooney; Valentina Finazzo, head of commercial legal & strategic projects Nexi; Paolo Gatelli, professor of Ict and information society, senior research manager Cetif Università Cattolica; Doris Messina, ceo and founder Tot, Matteo Tarroni, ceo Workinvoice and Camilla Cionini Visani, general manager Italiafintech. 
Before the lunch break, the conference was closed by the keynote speech by Massimo Doria, head of retail payment instruments and services directorate Banca D'Italia.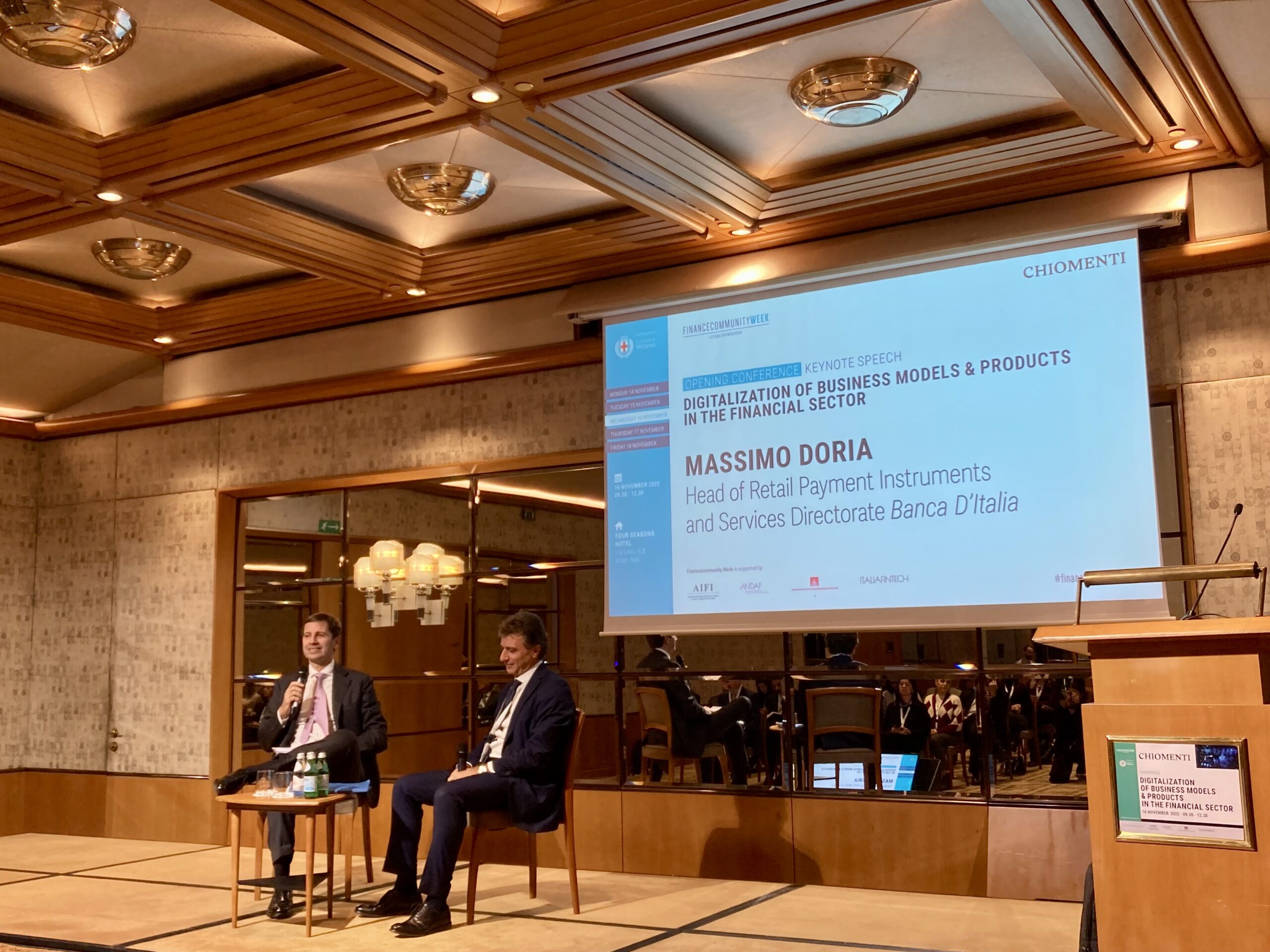 In the afternoon, the Four Seasons hotel in Milan hosted three round tables.
The first, from 2 pm, addressed the issue of taxation combined with that of sustainability strategies: "The role of the tax morale in setting Esg strategies" the title of the segment, moderated by Paolo Ludovici of Gatti Pavesi Bianchi Ludovici. With guest speakers Alessandro Bucchieri, head of tax Affairs Enel S.p.A.; Giuseppe Natali, head of tax affairs Atlantia S.p.A.; Zahira Quattrocchi, group head of tax Anglo American Plc and entrepreneur Marina Salamon.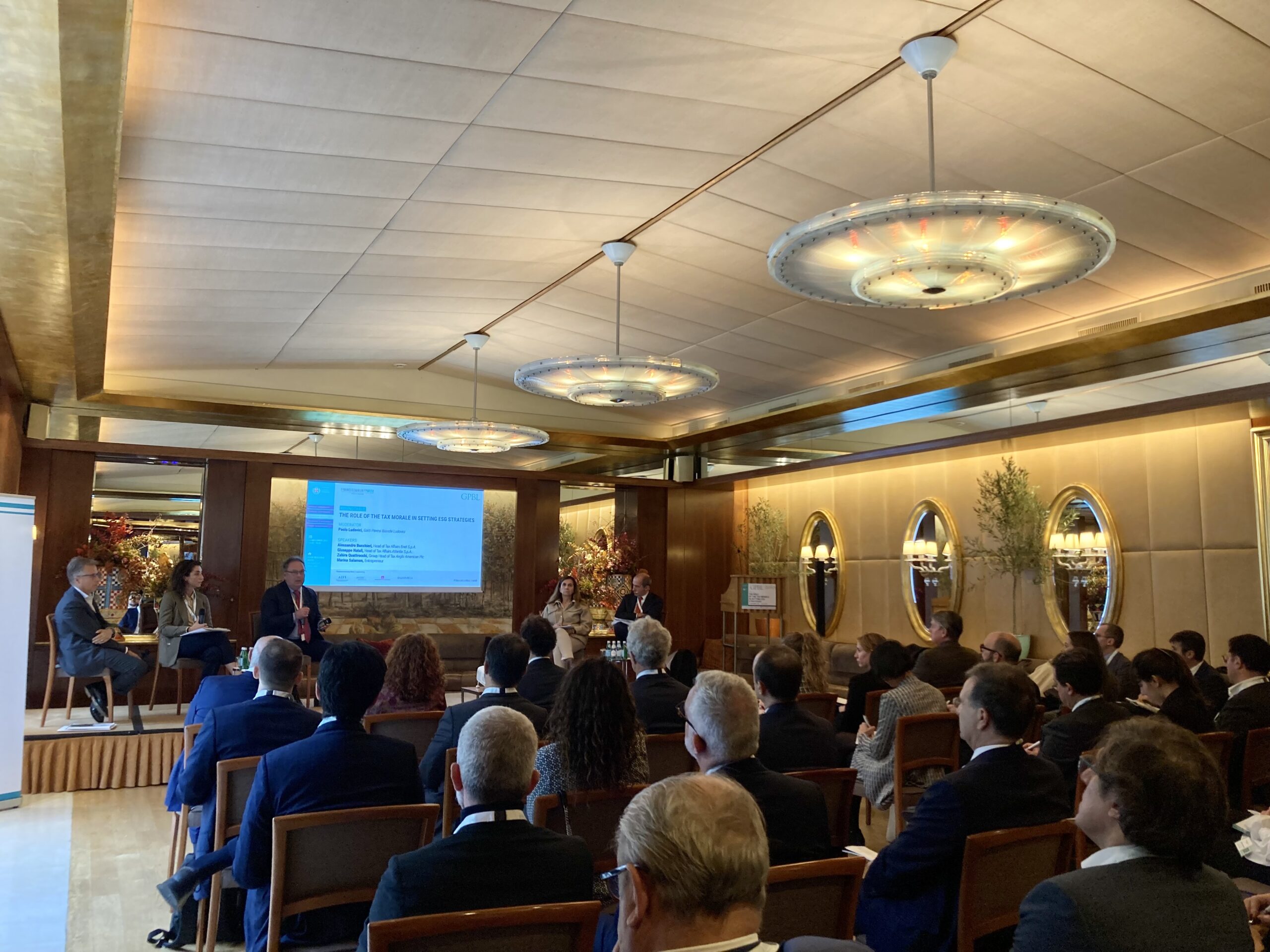 At 4 pm, the current economic scenario in relation to lending was discussed in the round table "Energy crisis, increasing interest rates and inflation: a perfect storm? Lending in the current economic scenario", moderated by Giuseppe Salemme, journalist Legalcommunity, and with the interventions  of Francesco Ascoli, vice president Pricoa Private Capital;  Alessandro Fosco Fagotto, head of Europe banking and finance Dentons; Gianluca Pagano, head of structured finance and m&a Crédit Agricole Italia, Paolo Pellegrini, debt advisory Ethica Group, Marco Rayneri, managing director Aksia Group SGR and Claudio Stefani, head of structured finance Banco BPM.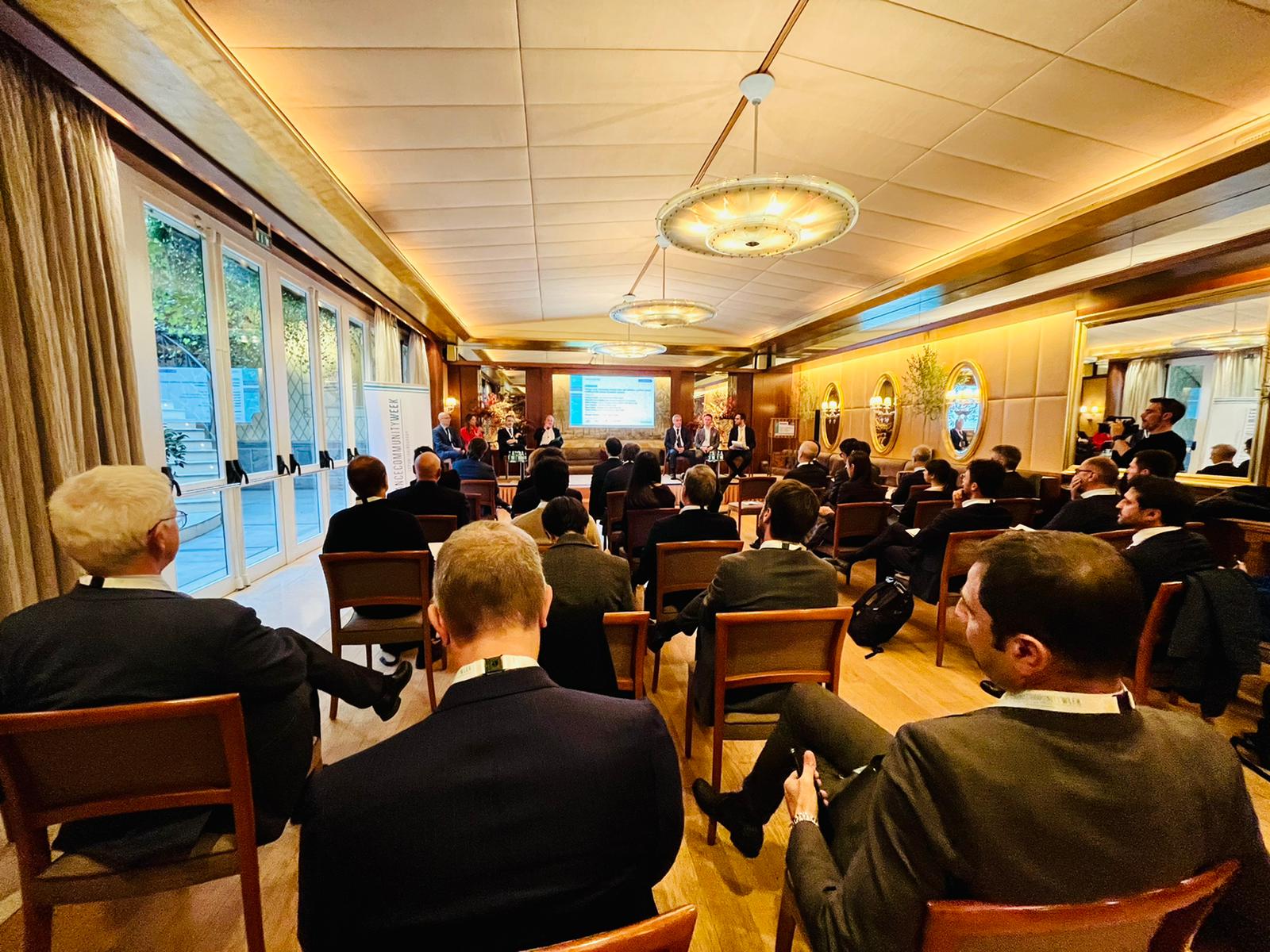 Partially at the same time, M&A was discussed again at the Week, in the roundtable "The new shape of the m&a market", in which the speeches of Giovanni Foti, partner Accuracy; Matteo Moretti, ceo Lynx S.p.A; Diego Selva, head of investment banking Banca Mediolanum and Pietro Zanoni, partner Advant Nctm were moderated by Nicola Di Molfetta, director Financecommunity & MAG.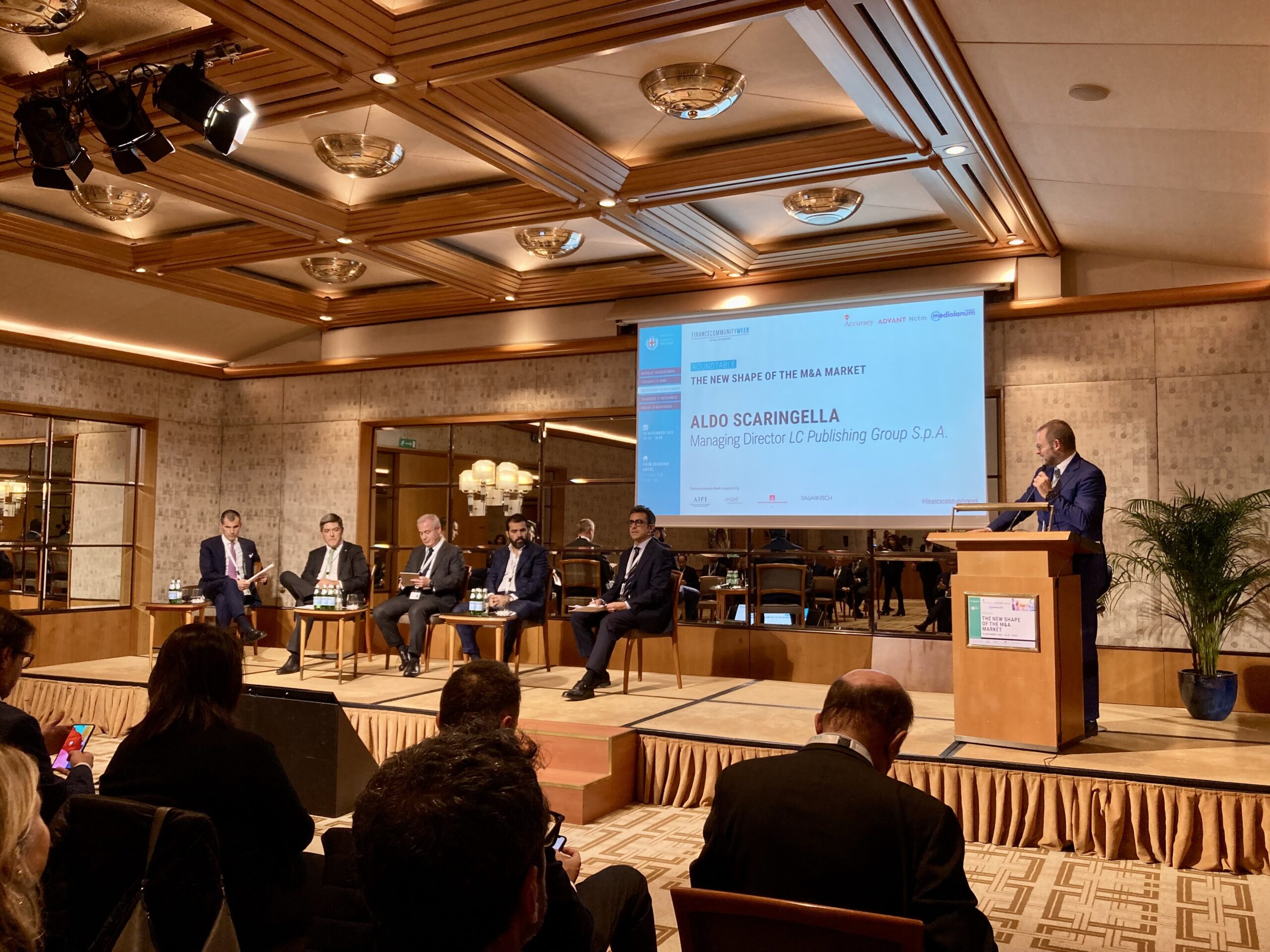 ARTICLE BEING UPDATED…