Fernando Antas da Cunha: "After many years in contact with the various dimensions of law, it became very clear what we should do, so that we could conquer our own space in the market"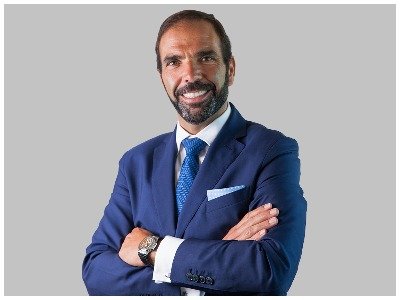 Antas da Cunha Ecija has recorded phenomenal growth since its inception in July 2015. Starting with a team of just seven, the firm has now grown to 100 (75 lawyers) in Portugal. Iberian Lawyer had the pleasure of interviewing the man at the helm during this period, Fernando Antas da Cunha. The lawyer provided us with insight into the reasons behind this success and growth, as well as what motivated the firm to merge with Ecija in 2017. Antas da Cunha also shared with us why his entrepreneurial spirit is in his DNA, what challenges the market faces, and why Digital Law is the future.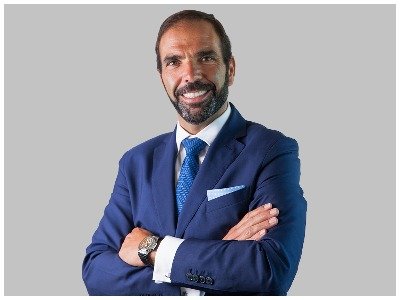 Antas da Cunha was founded in August 2015 with a team of just six lawyers. The firm now counts on 75 lawyers in Portugal. How would you summarise the last six years?
It's been an amazing journey. We have been extremely fortunate to bring together people with enormous talent and an impressive identification with our culture. We have had luck, but also the acumen to identify good opportunities for expansion, which have been successful. Indeed, from the moment we started this project (July 2015) we had a well defined strategy. After many years in contact with the various dimensions of law, it became very clear what we should do, so that we could conquer our own space in the market. On the one hand, maintaining the levels of proximity that typical private clients demand and combined with the sophistication that is the hallmark of multinational firms. Having lived all these experiences, we are convinced that we know the pros and cons of each of these dimensions, so we tried only to keep what advantages they present.
What initially attracted you to a career in the legal profession?
I have always found it fascinating to pursue a profession that gave me the opportunity to act independently and also deal with different realities and challenges. When we are lawyers, we have a wealth that is difficult to match, which is about getting to know a huge diversity of people, sectors and sizes of companies. One way or another, we end up playing a very important role in our clients' lives. If we adopt a posture of problem solvers, we can represent a huge added value in the operations and decisions to be taken by our clients. Internally, the characteristics of an organisation such as a law firm have always fascinated me. We know and deal with people of superior intelligence, which ends up enriching our intellect.
Who were the biggest influences in your early career and what did they teach you?
Without a doubt, my father. Although an engineer by training, he was a businessman all his life and a true entrepreneur. I learned from him that, with work and dedication, we can go far. Another of the lessons that influenced me a lot is that we should just focus on our project. Everything else follows. Without prejudice, the way of doing business was very different 30 or 40 years ago. There was not so much regulation, nor the care that exists today in the planning, anticipation and programming of business. I am fortunate to have a family where we have always shared all the successes as well as all the problems. Although we often had great challenges to overcome, all these experiences contributed decisively to what I am today.
In 2017 the firm merged with Ecija. What were the reasons behind this and what benefits has this brought the project?
Ecija has a unique position in the market. The focus on Digital Law and the know-how of more than 20 years was the main factor that led us to merge. The identification of what we believe to be the future of our activity is another of the visions we have in common. To date, it has been a very fruitful relationship, although there is still a lot of work to be done. Today we are more than 800 professionals, present in 16 countries. The main objective is to create tools that can bring us enormous synergies and added value in terms of know-how and cross selling.
However, it is curious that, having started from completely different paths, there is an identification as to the final objective. By this I mean that Ecija was born in 1999 as a boutique specialised in Internet and Media Law, while we are a full service office in the more traditional areas (Litigation, Corporate, Labor and Tax). We realised, however, that in order to be a relevant player and maintain the purpose of serving the maximum number of customers on a one-stop shop basis, we needed to be a truly full service firm, albeit with a focus on a sector that sets us apart from the rest. That's what we did. Today we are a full service firm focused on Digital Law.
What do you think are the biggest challenges law firm leaders are currently facing?
In this respect, I think the challenges remain the same as in the past, with the exception of the innovation component. Today, in addition to all the methodology necessary to retain talent, which continues to be the most important asset of an organisation such as a law firm, there is enormous pressure for us to be more efficient in responding to our clients. As we know, any movement for change creates discomfort, requires dedication and a lot of time for it to bring results. Every day we put ourselves in a position of availability to adapt to frequent changes. I also believe that when it comes to the governance of law firms, everything will have to change. The classic formats we know are obsolete. We are one of the few professions that make a pure distinction between lawyers and non-lawyers, or support staff. This doesn't make any sense. All employees are part of a reality that feeds on itself. I deeply believe in multi-disciplinarity which will make us have to rethink existing models of partnership and retention.
Up until the late 1980s, even early 90s, there was no such thing as a big law firm in Portugal. Now we have a number of large firms, and the so called big three, or as Iberian Lawyer refers to them, the Portuguese magic triangle of firms. How far do you see AdCE growing and can you see any other firms catching up?
I honestly don't know. I think that everything is based on a very well defined strategy of what we want to be and what position we want in the market as a brand. The dimension will depend on several factors, the main one being the dynamics of the market itself. According to available data, in the last 6/7 years, the Portuguese legal market registered a significant increase, in particular, it went from a market cap of 330M€ to approximately 500M€. Naturally, if the market continues to grow, there is room for office growth on a general level. The rest depends on the ability to attract talent and identify with the corporate culture that will make the different players stand out from each other. There are, however, areas that we have identified and that we want to grow or implement. Even now we have truly started our project in Porto, where we believe we have room for great growth.
How do you think AdCE can and does differentiate itself from your main competitors?
I usually say that offices, in general, especially in this sector, are great organisations, very mature and with good governance models. So it's really difficult to define and, more importantly, implement criteria that can distinguish us from our competition. In the case of Antas da Cunha Ecija, it is clearly the focus on Digital Law, and the permanent availability we have to innovate. We've already proven that anticipating market trends brings results. But the culture of change has to be present in the organisation. We have this culture. Within the scope of what is usually called law 4.0, I believe that we are a reference office, and it is in this segment that we will continue to invest.
Which practice areas and sectors do you consider essential to the firm's future.
Although the areas related to Compliance, Blockchain, Cybersecurity, Data Protection and E-Privacy are areas that we anticipate becoming increasingly relevant, we maintain our interest in growing in the more traditional areas, although with a strong interconnection with the aforementioned areas.
If you could turn back the clock to when you started as managing partner, what advice would you give to your youngerself?
Never give up. Investing in personal training and in the relationship with the team. Even if at first, financial capacity may be a constraint, proximity and personal relationships with clients will continue to be a distinctive element. Additionally, it is essential to look for an area where we can be recognised. Only in this way will we be able to start building a bigger puzzle.
How would you like AdCE to look when your time as managing partner ends?
These past 20 years have been a lot of fun and rewarding, yet very challenging. When my term ends, I would like Antas da Cunha Ecija to be one of the main references in the market in terms of the quality of its work, a preferential destination for the new generations to work and, most importantly, that all those who are part of it, are proud of the office where they work and wish to continue the work we have been developing.
By Michael Heron
To read the full interview on issue number 109 click here.