FCB announces three new partners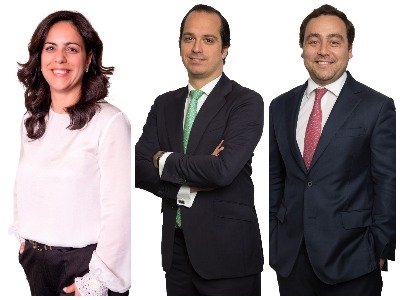 FCB Advogados has announced the promotion of three lawyers to the partnership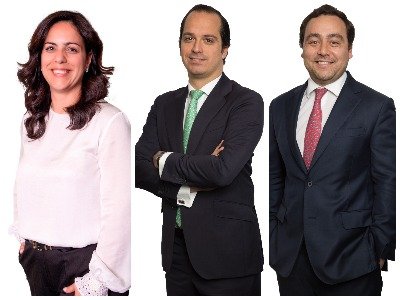 Pictured from left to right, Sofia Ferreira Enriquez, António Cid and Luís Falcão Ramos are FCB's new partners in the latest round of promotions.
Sofia Ferreira Enriquez, who joined FCB in 2020 to join the Litigation and Arbitration department and coordinate the Insurance and Transport Law Departments, has more than 20 years of experience, developing her practice in those referred to areas and also having extensive experience in Contracts, International Trade, Regulation and Compliance.
António Cid has over ten years of experience and has been part of FCB's Corporate and Commercial Law and Banking & Capital Markets Departments since 2017. He advises clients on international and foreign investment and business projects, as well as in their commercial and business activities, both in Portugal and several African jurisdictions.
Luís Falcão Ramos has been a member of the FCB Litigation and Arbitration Department since 2010, focusing his activity on the areas of ​​Civil, Commercial and Criminal / Administrative offenses. He also has extensive experience in Arbitration, as well as in Insolvency and Corporate Recovery. Luís is also recognised in some of the most prestigious international legal directories.
For Gonçalo da Cunha, co-managing partner of FCB Advogados, "These appointments are recognition of the merit, contribution and dedication that each of these lawyers has given to the firm, and also demonstrate the growth strategy of FCB and the bet on our team of professionals."
FCB Advogados now counts on a total of 19 partners at the firm.