EY advises Angulas Aguinaga on majority stake acquisition of RIA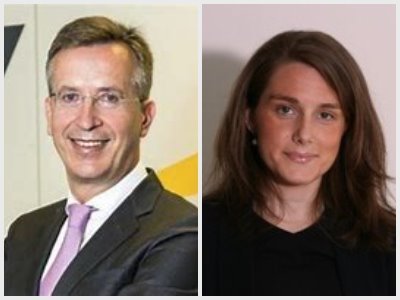 Ernest & Young has counseled Angulas Aguinaga with a Madrid-Milan team on the acquisition of a majority stake of Riunione Industrie Alimentari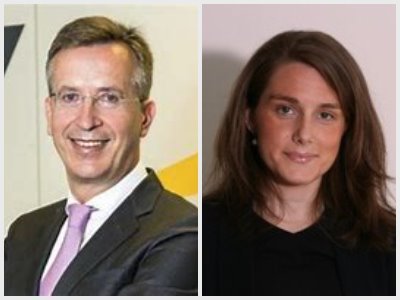 Spain-based seafood company Angulas Aguinaga has completed the acquisition of a majority stake of Riunione Industrie Alimentari, with the aim of increasing its portfolio of Italian products.
Genova-based Riunione Industrie Alimentari is a smoked salmon, swordfish, tuna, and bottarga marketer in Italy. In a press release, Angulas Aguinaga said it will use its stake in the Riunione Industrie Alimentari to provide the Spanish market with Italian seafood products and push its own Spanish products into the Italian market. It will also lead Riunione Industrie Alimentari to increase its product offer to include mussels, octopus, and surimi.
EY´s team included Francisco Aldavero Bernalte (pictured left), partner, head of Corporate M&A and Private Equity, and Alicia Alonso Barbas (pictured right), senior manager M&A Legal Services. Milan´s team was formed by members of Lca studio legale.
Angulas Aguinaga´s CEO, Ignacio Muñoz Calvo, hightlights "we are very happy that Riunione becomes part of our family, not only because it is a point of reference for the Italian market in this sector, but also because we are confident that together we can work to renew and revolutionize food for Italian consumers. This is a very advantageous agreement for both parties, combining extensive experience, distribution, and presence in the Italian families and customers of Riunione thanks to constant innovation and experience in the modern fish sector of Angulas Aguinaga".
Angulas Aguinaga says it will be launching several new products in the upcoming months to take advantage of the new partnership. The company currently produces products under the Krissia, La Gula del Norte, and Aguinamar brands for the European market.
Andrea Coppola, general manager of Riunione Industrie Alimentari, said his company will increase its growth as a result of the move.