Eversheds integrates Portugal´s FCB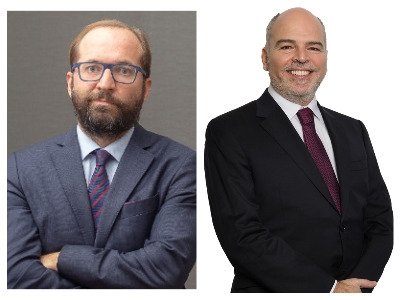 Eversheds Sutherland continues to expand with the integration of Portuguese law firm FCB Advogados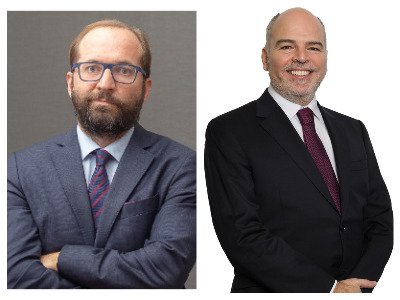 Eversheds Sutherland continues to strengthen its position in Europe by integrating the prestigious Portuguese law firm FCB. With this alliance, FCB, renamed Eversheds Sutherland FCB, will work closely with the Spanish office of the international law firm, which expands its presence throughout Iberia, a strategic jurisdiction for the firm globally and for its European network, and will also deepen its connections and coverage for clients in Latin America and Africa.
FCB has been a preferred partner of the Eversheds Sutherland network in Europe for more than ten years, through relationships and teamwork with its Spanish and other European offices. The integration is a natural evolution for the teams of both firms, which are culturally aligned and have shared synergies and advice to a multitude of clients and companies for years. FCB advises international companies on all legal aspects from its three Portuguese offices in Lisbon, Porto and Faro. Its strong client base is mainly based in the US, UK, Germany and France, and its key multidisciplinary and sectoral focus includes TMT, Industry, Real Estate and Energy, among other practice areas.
Jacobo Martínez (pictured left), managing partner of Eversheds Sutherland in Spain, said: "The addition of FCB is an excellent opportunity for Eversheds Sutherland, in line with our growth strategy. In addition, the prestige, qualifications and reputation of our Portuguese colleagues are key to extending our very high-level global service offering to our clients."
"I am delighted that FCB is partnering with Eversheds Sutherland to provide a broader geographic reach, both for our firms in Iberia and in Angola and Mozambique," said Gonçalo da Cunha (pictured right), partner at Eversheds Sutherland FCB. "By joining forces, we will deepen our ongoing relationship for the benefit of our international clients. In addition to working closely with our new colleagues in Spain, we look forward to building and strengthening relationships with colleagues in the firm's global network of offices and supporting clients in their activity in Europe, Africa and Latin America," he added.
In addition, thanks to FCB's associated law firms in Angola and Mozambique, the integration will allow Eversheds Sutherland to expand its global offering to these two new markets, adding more than 70 legal practices to Eversheds Sutherland's European team. With 19 partners and more than 70 lawyers, the addition of FCB will bring Eversheds Sutherland's global platform to 74 offices in 35 countries around the world.