Eva Argiles and Javier Ramirez elected to ACC Europe board
22/10/2019
99

3 minutes read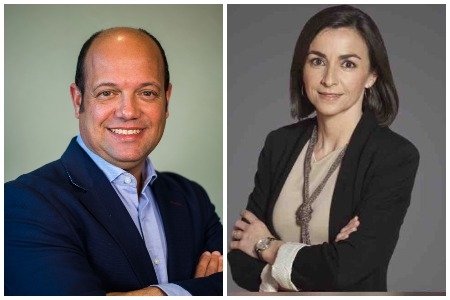 Spanish in-house lawyers Eva Argiles and Javier Ramirez have been elected to join the board of the Association of Corporate Counsel (ACC) Europe.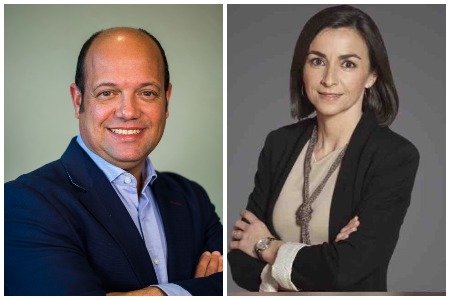 The Association of Corporate Counsel Europe (ACC Europe), which serves over 2,900 in-house lawyers in Europe, also announced the reelection of Hans Albers, legal chief of staff at Juniper Networks, as president of the ACC Europe board of directors. In his second term as president, he plans to "expand chapter programming on innovative legal technology, as well as grow resources and conversations on diversity and inclusion".
Argiles (pictured, right), who has been appointed ACC Europe treasurer, leads the legal department of the Applus group, which has a presence in more than 70 countries and in-house lawyers in nine of them. She began her career in Cuatrecasas' Brussels and Barcelona offices, working in the areas of EU law, bankruptcy, restructuring and M&A.
Ramirez (pictured, left), who has been appointed a member of the ACC Europe board is vice president and associate general counsel of HP Inc worldwide. He is responsible for litigation in EMEA (Europe, Middle – East and Africa), APJ ( Asia Pacific and Japan) and LAC ( Latin-America & Canada ) and regulatory affairs in EMEA.
The 2020 ACC Europe board of directors is as follows:
President: Hans Albers – Chief of Staff Legal/Associate General Counsel, Juniper Networks (Netherlands)
Vice President: Steve Leroy – Group General Counsel, United Group BV (United Kingdom)
Secretary: Jeremy Barton – General Counsel, KPMG LLP (United Kingdom)
Treasurer: Eva Argiles Malonda – General Counsel, Applus+ Services SA (Spain)
Members of the Board:
• Marlene Connolly – Group Counsel, Forcepoint International Technology Limited (Ireland)
• Elisabeth De Dobbeleer – VP Law and Deputy General Counsel, Cisco EMEA and Russia
• Ilse De Loof – Chief Legal Officer, LBC Tank Terminals Group (Belgium)
• Dave Hart – Transformation Director, Legal and Company Secretary, BT plc
• Jasprit Sahnsi – General Counsel, Corporate, Selecta (Switzerland)
• Javier Ramirez – Vice President & Associate General Counsel, HP Inc. (Spain)
• Maria Rocha Barros – Senior Vice-President and Chief Legal Officer, booking.com (Netherlands)
ACC Europe is a chapter of the global Association of Corporate Counsel, which represents 45,000 in-house counsel employed by more than 10,000 organisations in more than 90 countries.