ECIJA, GA_P help secure €300m refinancing for Atlético de Madrid
ECIJA and Gómez-Acebo & Pombo have advised on the €300 million facilities agreement in the framework of the refinancing of Club Atlético de Madrid S.A.D.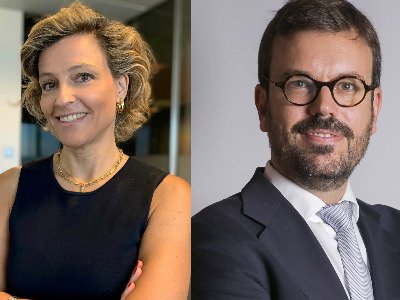 ECIJA advised Club Atlético de Madrid S.A.D. and Gómez-Acebo & Pombo represented the group of lenders in the transaction.
This news comes after the football club announced that its General Meeting, held on Friday at the Wanda Metropolitano Stadium, unanimously agreed to a capital increase through the issue of 972,082 new shares, with a nominal value of €8.5 and an issue premium of €178.60 per share, totalling €181,876,542.20, at a rate of €187.10 per share.
Atlético Holdco, which agrees to exercise its pre-emptive subscription right, incorporates funds managed by Ares Management Corporation as a strategic investor, which in turn takes a 33.96% stake in the capital of the club's majority shareholder.
ECIJA´s core team advising Club Atlético de Madrid S.A.D. consisted of Madrid Banking & Finance partner Magdalena Bertram (pictured left) and lawyer Alfonso Juliani. The Gómez-Acebo & Pombo´s core team advising the lenders consisted of London Finance partner Ferrán Foix (pictured right) and lawyers Álvaro Sáinz, María Fanego and Laura Aguirrebeña.