ECIJA advises FCC on launch of €284m takeover bid for Metrovacesa
25/03/2022
97

2 minutes read
ECIJA has advised Fomento de Construcciones y Contratas on the launch of its €284 million takeover bid for Metrovacesa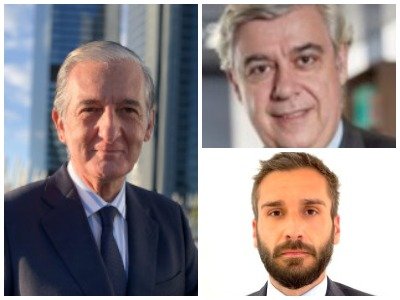 ECIJA has advised Fomento de Construcciones y Contratas (FCC) in relation to the partial voluntary takeover bid (OPA) made by FCyC, a company from the FCC group, for 24% of the shares of Metrovacesa, for a total amount of €284 million.
The rest of Metrovacesa's ownership has been divided between Santander, which has 49.3%, and BBVA, with 20.85%. As announced to the CNMV, its intention is to keep Metrovacesa on the stock market and, as it is a partial offer, the right of forced sale will not apply in any case.
FCC Inmobiliaria, an FCC company through which the offer is being made, has assured that it has committed sufficient financing to obtain the necessary funds to meet the total consideration for the offer, which is formulated as a sale.
The team from ECIJA advising on the deal included partners Alberto Alonso (pictured left), Antonio Roncero (pictured top right) and Miguel Sánchez (pictured bottom right).