DLA Piper advises Inmark Prime on its debut on Euronext Access
DLA Piper Spain has advised Spanish SOCIMI Inmark Prime, controlled by South Korean real estate fund Inmark, on its debut on the Paris Euronext Access multilateral trading market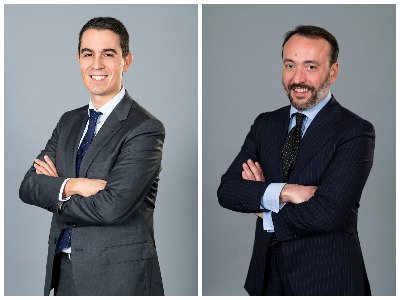 The South Korean real estate fund Inmark is preparing the documentation for its SOCIMI in Spain, Inmark Prime, to be listed on the Euronext Access of the Paris stock exchange before next summer.
Inmark Prime SOCIMI, S.A.U. is a listed Real Estate Investment Company (REIT) specialised in the ownership and management of office real estate assets located in Madrid.
Although it will maintain its registered office in Madrid, Inmark Prime SOCIMI has started the procedures to be listed in the coming months on Euronext Access, in Paris, where other Spanish SOCIMIs are already present. Fewer requirements and greater agility when processing transactions are the main points that lead firms to the Paris stock exchange to the detriment of Spain´s BME Growth.
DLA Piper team advising on the transaction was led by partner head of Financial Regulatory Ricardo Plasencia (pictured left), together with of counsel and head of Capital Markets Jesús Palencia (pictured right).