Diego Chacón elected new chairman of Andalusian Bar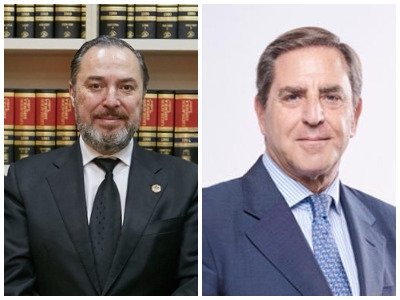 The Andalusian Council of Bar Associations has elected Diego Chacón as new chairman and Leandro Cabrera as vice-chairman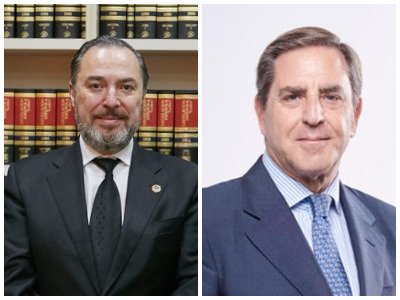 Diego Chacón Morales (pictured left), current dean of the Lucena Bar Association, has been elected chairman of the Andalusian Council of Bar Associations and has taken up his post at the institution's plenary session held last week in the city of Antequera (Malaga), at the Council's headquarters.
Chacón has been representing Lucena's lawyers since 2014 and is a member of the Spanish Bar Association and since 2019. He has also been vice-chairman of the Andalusian Council. He replaces Pascual Valiente Aparicio, dean of the Cadiz Bar Association, for the next two years.
Within the new Andalusian Bar Association governing board, the dean of the Granada Bar Association, Leandro Cabrera Mercado (pictured right), has been elected vice-chairman. The dean of the Antequera´s Bar Association, José Manuel González Quintana, remains as secretary-general and treasurer.
The Andalusian Council of Bar Associations plenary session is made up of the deans of the Bar Associations that make up the Council, the non-dean members appointed by the Bar Associations Governing Boards and up to a maximum of three other members elected by the plenary session from among renowned lawyers who practise or have practised the law profession. A quorum of two-thirds of the plenary session is required for election.