Dentons advises New Stratus Energy on acquisition of Repsol's upstream assets
24/02/2022
107

2 minutes read
Dentons has advised New Stratus Energy on the acquisition of Repsol's upstream assets in Ecuador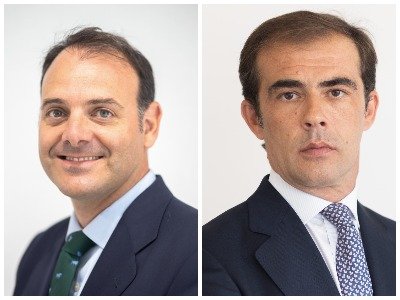 Dentons has advised New Stratus Energy Inc. on the acquisition of Repsol Ecuador S.A., an indirect subsidiary of the Spanish oil company Repsol S.A.
Repsol Ecuador S.A. owns a 35% share in the service contracts for Blocks 16 and 67, one of the main private crude oil production projects in Ecuador. It is also the operator of the Blocks. The transaction was closed on January 14, 2022.
New Stratus Energy is a publicly listed company on the Toronto Venture Exchange in Canada. Repsol is the largest oil company in Spain and one of the largest oil and gas companies in Europe. It has multiple projects in Spain, Latin America, Asia, Africa, the Middle East, and the United States.
The team leaders for each country included: partners Jabier Badiola (pictured left) and Israel de Diego (pictured right), Madrid, Spain, and partner Juan Vigón, Chile. They also included Santiago González, Bogotá, Colombia, Jorge Paz and associate María del Mar Heredia, Quito, Ecuador, partner Lucas Tomei and associate Joshua Mamdani, Calgary, Canada.
Bogotá-based partner Jorge Neher, leader of the Energy, Oil and Gas practice in Latin America and the Caribbean, led and coordinated the multidisciplinary legal team on the cross-border project.
Jorge Neher commented: "We are thrilled to have been able to help New Stratus Energy Inc. in this acquisition, which required legal advice in multiple jurisdictions, including corporate, finance and securities work in Canada, where New Stratus Energy Inc. is listed; M&A and regulatory work in Spain, where the target is incorporated; and corporate, tax, antitrust and regulatory advice in Ecuador, where the underlying oil and gas assets are located."