Day 4 of Legalcommunity Week 2021
08/07/2021
46

3 minutes read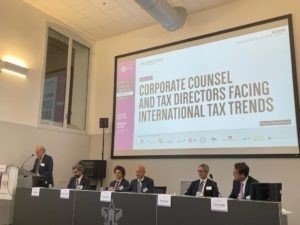 Legalcommunity Week 2021 is coming to an end, with the fourth and penultimate day of the program. Two events in the morning, both hosted by the Stelline Foundation in Milan, before the long-awaited evening of the 2021 Legalcommunity Corporate Awards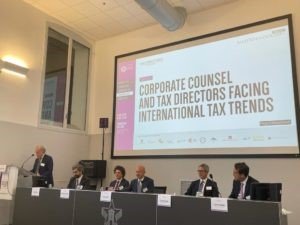 The day started at 9 am with the roundtable entitled "ESG: Finance, Food, Fashion" was also held, moderated by Francesca Corradi, editor of Foodcommunity.it with interventions by the following speakers: Claudio Berretti, general manager and executive director of TIP – Tamburi Investment Partners; Valerio Capizzi, head of energy EMEA of ING Bank; Roberto Del Giudice, senior partner, head of distribution, investor relations & ESG of Fondo Italiano d'Inoltre sgr; Daniela Della Rosa, corporate partner, IP, M&A of Curtis; Susanna Galli, sustainability & intangibles director of Diadora; Antonella Grassigli, CEO and co-founder of Doorway benefit company; Simona Musso, Lavazza group general counsel; Giovanni Sagramoso, Curtis corporate, finance, M&A partner; and Anna Tavano, HSBC's head of global banking Italy.
At 9:00 am the conference "Corporate Counsel and Tax Directors Facing International Tax Trends" was held, with a first segment entitled "Corporate Counsel facing tax risks & compliance". Participating was a rich panel composed of: Umberto Baldi, general counsel of Snam; Francesco Centonze, full professor of criminal law at the Catholic University and founder of the Centonze Associated Law Firm; Marco Cerrato, partner of Maisto and associates; Claudio Feliziani, group tax director of De Agostini; Agostino Nuzzolo, general counsel, executive vice president of legal and tax and secretary of the board of directors of TIM; and Giuseppe Zingaro, head of group tax affairs at Unicredit.
The second part of the conference, entitled "The Corporate tax dialogue between the EU and the USA", was introduced by a speech by Luigi Marattin, president of the Finance Commission of the Chamber of Deputies. Following, a round table moderated by Nicola Di Molfetta, editor-in-chief of Legalcommunity & MAG with the participation of: Giuseppe Abatista, group tax director of Salvatore Ferragamo; Davide Burani, head of advocacy & public affairs of the American Chamber of Commerce in Italy; Tanya Cole, commercial affairs consul of the US Consulate in Milan; Guglielmo Maisto, senior partner of Maisto e& Associates and Marco Valdonio, partner of Maisto & Associates.
The day closes tonight, July 8, starting at 7pm, with the 2021 edition of the Legalcommunity Corporate Awards, which will take place at the WJC in Milan!