Cuatrecasas advises César Alierta on sale of Real Zaragoza shares
20/04/2022
105

2 minutes read
Cuatrecasas has advised César Alierta on the sale of his shares in Real Zaragoza to a powerful investment group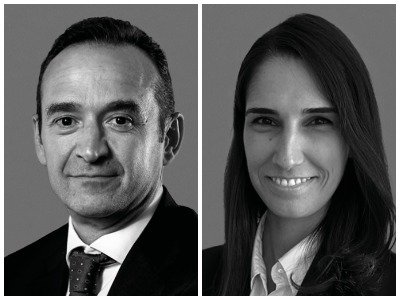 Cuatrecasas has advised the former president of Telefónica, César Alierta, who until now was the main shareholder of Real Zaragoza, S.A.D., on the sale of 51% of the football club's share capital, to a powerful investment group specialised in sports management.
With this agreement, Real Zaragoza has achieved the involvement of a group of solvent investors made up of experts in the field, who seek to boost the club financially so that it can once again compete at the highest tier of Spanish football. However, the sale operation has been subject to the fulfillment of two conditions: mathematical permanence in the second division and obtaining authorisation from the Higher Sports Council for the acquisition of the shares.
The team that has participated in the advice, has been made up of the following professionals from Cuatrecasas: Antonio García Lapuente (pictured left), Mara Tomás (pictured right), Rocío Ágreda and Pablo Villanova.