CTSU reinforces team with new hires
10/02/2022
92

2 minutes read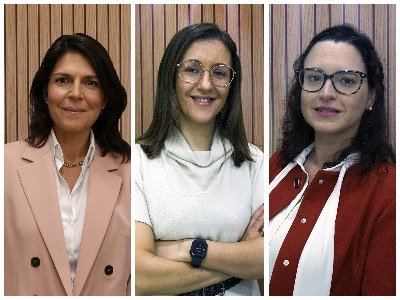 Sociedade de Advogados CTSU, the Deloitte Legal practice in Portugal, has reinforced its team with three new hires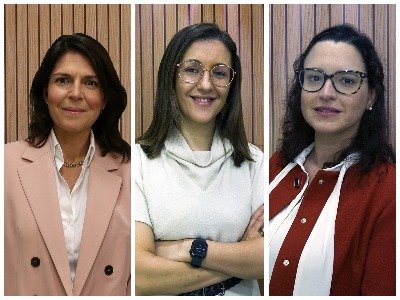 CTSU has strengthened its team with three new hires.
Isabel Mayer Martinha (pictured left), joins the area of ​​Energy and Infrastructure Projects, Public Procurement and Project Finance, led by partner Rita Ferreira dos Santos.
Catarina Guedes de Carvalho (pictured centre) also joins the firm and will be the main associate reinforcing the Litigation department, led by partner Pedro Montenegro Martins, coordinating the Restructuring and Credit Recovery area. Finally Eva Freitas (pictured right), is also joining the aforementioned area as an associate.
Mónica Moreira, managing partner at CTSU said: "These hirings are part of the firm's growth plan and the strengthening of its skills in the main areas of law in which it operates. It is with great pleasure that we welcome them and we are convinced that they will help us to achieve the ambitious goals we have set for 2022."
They join a dynamic team, which has grown over the last year, also highlighting the integration of two new partners – Rita Ferreira dos Santos (Energy, Infrastructure and Public Procurement), Jacinto Bettencourt (TMT, Digital and Data Protection and Cybersecurity) – and principal associate Marta Gouveia Gomes (Real Estate and Urbanism).