Ceca Magán of counsel, appointed High Court of Justice of Navarre substitute magistrate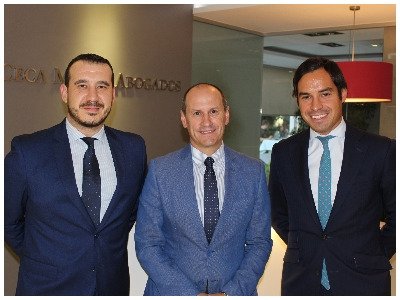 Guillermo L. Barrios Baudor, Labour and Social Security Law professor and Ceca Magán Abogados Labour of counsel, has been appointed substitute magistrate of the High Court of Justice of Navarra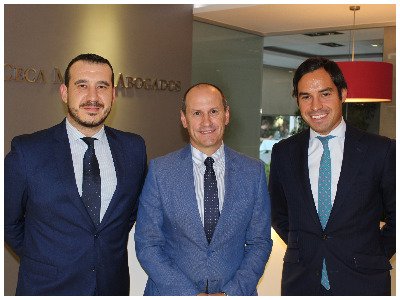 Guillermo L. Barrios Baudor (pictured centre), until now Ceca Magán Abogados of counsel has been a great support to the firm´s Labour team. "Especially during the COVID19 pandemic, where, in a context of constant health crisis, the production of regulations has been and still is extraordinary, although not clear enough," the law firm stated.
"We at Ceca Magán wish you all the best in this new professional stage. We are convinced that you will develop it with the same dedication and professionalism that characterises you and which we have witnessed first-hand during this period of collaboration. We hope you can take your academic collaboration with us back, as soon as the temporary needs that have required your new appointment have been met."
Guillermo L. Barrios Baudor is a Law graduate with a PhD in Law from the University of Navarra and has developed most of his professional practice as Labour and Social Security Law professor at the Universities of Navarra (1991-2001) and Rey Juan Carlos (2001-present). In addition to being the manager of the Spanish Association of Labour and Social Security Law, he had already been a substitute magistrate of the High Court of Justice of La Rioja for eight years.
In the picture, Guillermo is with Alberto Novoa (left) and Enrique Ceca (right).