Carlos Menor, a convinced in-house lawyer
10/11/2020
140

13 minutes read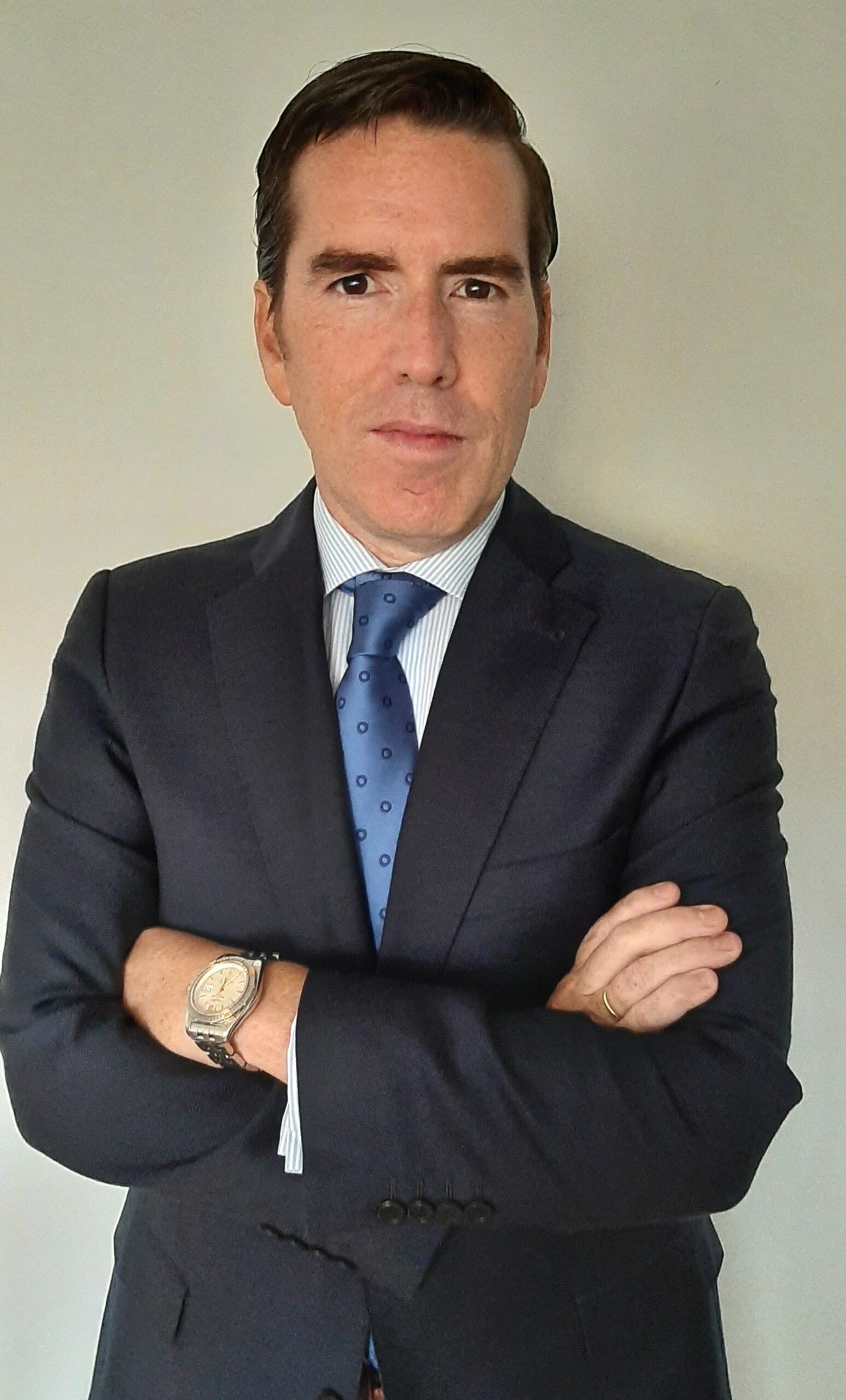 Carlos Menor believes that facing change, more than showing courage, is an opportunity to continue growing and developing professionally and personally. Carlos, a lawyer who leads by example is, since October, the new Legal Director of the Renault España Group after having led the Legal department of the company Thyssenkrupp Elevator Iberia and Africa. Carlos Menor is, besides charismatic, accessible, practical, and a declared optimist, a great communicator.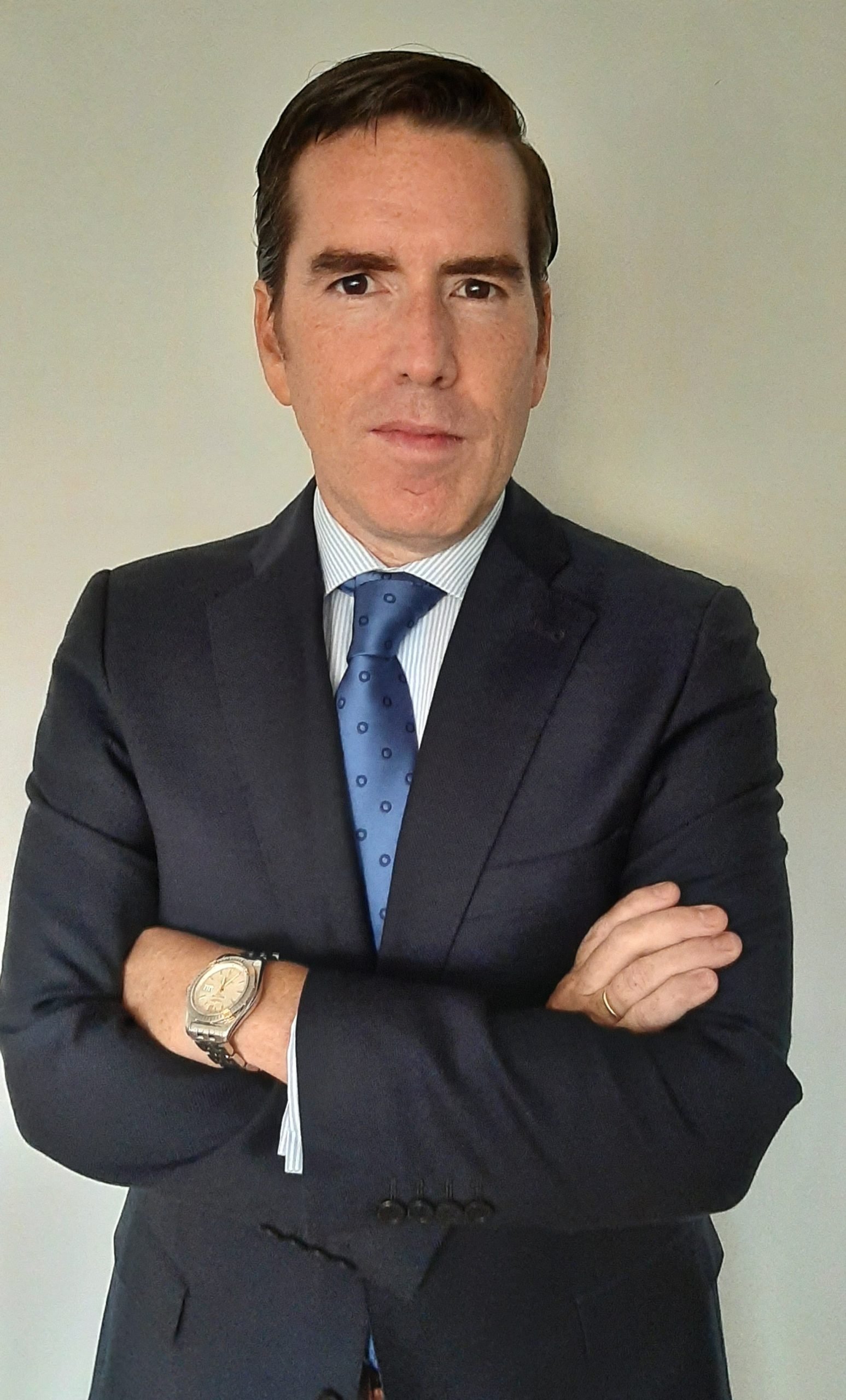 You started your career in law firms and then became a corporate in-house lawyer. Why did you make this change, was it decided or did the path simply lead you there? Going further back, why did you decide to become a lawyer?
I´ll start with the second question, the truth is that I was not at all clear about what I wanted to do. I didn't have any special vocation, I liked art and history very much, but after talking and consulting with the great advisor of my life (my father) I decided to study Law.
My career as a lawyer began, as we all did 25 years ago, in a small office in Madrid as a trainee. It was there, thanks to my cousin, that I began to understand and marvel at the world of Law. Going to court, preparing all kinds of documents, reading and studying endless files and seeing the special relationship between lawyer and client.
From there and after completing my academic training, I went through several firms of different nature learning a lot, both from the legal point of view, as well as from the client relationship point of view. After some time, I thought about the possibility of working from the other side of the consultancy, experiencing the possibility of working from within a multinational in its legal department and being able to have both points of view.
The difference between working at a law firm and a legal department of a multinational is truly remarkable. On the one hand, in a law firm you have a diversity of content because of the clients you may have in your portfolio and at the same time, you have the pressure of the firm's monthly invoicing.
With respect to a legal department, the clients are internal and the business is one, although, if one wants to be by the business side, the experiences can be of all types and the opportunity to meet people from different countries is relatively easy.
In my experience, both paths are very enriching, but if I have to choose between the two, I'll stick with the in-house practice for the satisfaction of being able to help colleagues and for the opportunity to see how the company you provide services for is jointly growing.
Now you have gone from being the head of the Legal department of an elevator company to being the Legal director of an automotive group such as Renault in Spain. These are different sectors, but what do they have in common? On the other hand, how have your colleagues seen this professional change in the middle of a pandemic?
These are indeed sectors of different activity, but they have a lot in common. In the end, they are manufacturing industries aimed at the end-user, that is, from the Legal departments we must have a deep knowledge of the product and in turn, we must support the marketing of the product to the consumer, for which in this type of business, it is necessary to be very close to the business.
The professional change that I have gone through takes place in a really special framework, although I think one should take advantage of the challenges, opportunities and challenges.
Within the legal world, the only thing I can highlight is all the support and congratulations I have received from my professional colleagues. I do not see change as something brave, but rather as an opportunity to continue growing, to get to know other businesses, to work with other people, in short, an opportunity for both professional and personal development.
The automotive sector has also been hit hard by the health and economic crisis. Do you already know what your first challenges will be at Renault?
I believe that, as in all businesses and industries, from a legal perspective there are currently several fundamental challenges.
On the one hand, the digital transformation of the traditional legal departments, as well as their philosophy. It is mandatory to change the working tools, instilling digitalization to all members of the company, as well as the way of working. We must change the traditional industrial mentality into an innovative, agile and decisive mentality.
On the other hand, an aspect that remains in time and is fundamental, the closeness and support to the business, where a practical and resolute approach is absolutely necessary. In my opinion, new technologies must help us to promote this aspect, bringing the services of companies closer to the world of business. In no way do I renounce the face-to-face model of visiting the client, which I understand to be basic in any industry, although it should be optimised through the aforementioned new technologies.
Finally, I consider team management to be vital and a fundamental aspect of any legal consultancy. Performing a proper team building is basic for organizations, as well as for providing an excellent service. Specialisation is very important, but without forgetting shared functions, teamwork must be encouraged through the creation of projects, as well as through the sharing of clients.
Because of your position and experience to date, you are used to international relations with both clients and other professional colleagues. What factors do you feel are essential as a lawyer when dealing with professionals from other cultural backgrounds? On the other hand, what are your maxims when dealing with a "complicated legal issue"?
The truth is that throughout my career I have had the opportunity to interact with professionals of various nationalities, which has been a remarkable enrichment. I believe that when dealing with people from other countries, whether they are from your own company or third party collaborators, the first thing that comes to mind is transparency and trust, without these pillars it is impossible to work and collaborate as a team. Once this barrier is overcome, everything goes smoothly and success is fully guaranteed.
For three years, I was fortunate enough to head the Italian Legal department. In this case, the arrival was not at all easy, as the impression my Italian colleagues had of me was that of a person sent by management to control and monitor their activity. That impression changed radically after a while and it was thanks to the work and the desire to work and collaborate together with all of them.
Similarly, when I arrived in Portugal, this fortunately changed on the basis of work, trust and transparency. Today, I can only thank all my colleagues in Portugal, who I consider to be very great professionals.
When dealing with complicated matters, one has to measure his or her limits very well and always try to be a practical, businesslike and an open-minded lawyer. All this, without forgetting the defence of the interests of your company/client. We lawyers must try to solve our clients' problems and cases, and in no case, hinder them by trying to impose restrictive criteria that lead us nowhere.
Compliance is one of those issues that often leads many in-house lawyers whose companies do not have a Compliance officer as such. What is your experience in this area?
I come from a German multinational where Compliance is fundamental and part of the company's DNA. I consider it to be fundamental and I see it being implemented more and more in other companies. From my experience, I understand that it must go hand in hand with Legal and become part of their organisation given the legal implications it has.
Compliance generates a lot of work, provided it is properly implemented in a company. Starting this matter from scratch is extremely complex and involves a lot of work. It is an essential aspect in the life of a company, so it must be considered as such and given the importance and relevance it deserves.
For the management, monitoring and implementation of a good compliance system, I do recommend continuous and close collaboration with a specialised Compliance law firm. With this help and support, the company will be able to have peace of mind and security in this matter.
When advising a company, for example, on investing in country X, let's take Africa as an example, is the in-house lawyer limited to the purely legal aspects or, on the contrary, he must address other issues such as strategic advice or simply common sense?
The figure of the in-house lawyer has to go beyond pure legal advice. I believe that in order to be able to provide good advice, it is necessary to have market and strategic knowledge of the company, without which advice can be useless. Taking the example of Africa, you have to know the situation of the country, its economic risks, institutional relations, knowledge of the market and users, etc. …, and all this must be combined with a certain knowledge of the legislation and local institutions.
Lawyers cannot focus only on the legal side of the business when giving advice, we must give much more relevance to our position and position in the life of a company, for which we must provide value added to the legal component, our expertise must be combined with a knowledge of the business and all the peculiarities that surround it, so that in the end we can give a much richer support than in normal circumstances.
If we expand the work or impact of the corporate lawyer in this way, we are closer to the concept of partner or associate, that is, someone who is fully involved in the firm´s affairs and who is therefore largely responsible for its evolution.
Indeed, we must consider and push this situation, changing the image of the "fire-fighting" lawyer into an ally and partner of the company, who watches over not only legal security but also the company´s growth and well-being.
As I said earlier, it is about being a much more relevant asset in a company. The in-house lawyer must have a relevant weight in the organisations so that he is not seen as an advisor but as an indispensable part of them.
It is true that it is difficult to transform the traditional philosophy of the in-house lawyer that currently exists in many organisations, but such a change is possible. As I have said before, it is essential to be at the business side, for which you have to move, be proactive and encourage contact with the client. Our work cannot stop there, apart from the above, it is vital to give visibility to our team and our work, for which we must promote the relationship with the company's management, as well as with the parent company. The relationship must be constant, fluid and working.
Once all this is done, this is where organisations will no longer see us as mere advisors but as a vital partner for the development and future of companies.
You are optimistic. How do you see the future?
Despite the COVID-19, the second wave that we are experiencing in most countries; despite the tremendous economic and financial crisis that is already beginning to be felt; despite this widespread pessimism, I am tremendously optimistic. I believe that we must all, without exception, row together and work so that countries and different societies move forward.
We must try to comply with all the recommended health measures, so that we can firstly be healthy and, consequently, be able to work and collaborate so that companies, institutions and citizens can have an optimistic future.
As Churchill said, one has to be optimistic because it doesn't seem too much use being anything else.
By Desiré Vidal
To read the article in full please download issue N.99 here