BDO reinforces Labour area
08/03/2022
86

2 minutes read
BDO has strengthened its Labour area in Madrid with the incorporation of Blanca Liñán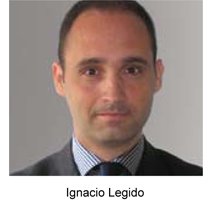 BDO has strengthened its Labour area with the incorporation of Blanca Liñán (pictured) as director in the Labour team in Madrid, led by Inmaculada Herranz as partner. Blanca Liñán will lead the commercial plan of the labour law area and will manage international accounts, clients in regulated sectors and listed companies.
Blanca was until now the head of the legal department in Spain of the multinational Hilti and had previously developed her career in law firms such as CMS Albiñana & Suarez de Lezo or Pérez-Llorca, where she gained experience as a consultant specialised in labour relations and human resources and where she has been able to advise national and international companies in the day-to-day management of labour relations.
She has extensive experience in legal representation and in the development of company policies of all kinds, including the analysis and determination of remuneration systems, the development of equality plans and time and attendance policies.
Blanca Liñán holds a law degree from the Universidad Autónoma de Madrid, a master's degree in labour law from the Centro de Estudios Garrigues and a degree in Business Administration and Management from the UNED. She has also collaborated on a recurring basis with the Universidad Carlos III de Madrid and the Centro de Estudios Garrigues, giving training sessions in the master's degrees offered by both institutions.
This incorporation is part of the growth strategy of BDO Lawyers in Spain, which has more than 280 lawyers between the offices in Madrid, Barcelona and Valencia. Internationally, BDO Abogados is also expanding in all regions, especially in LATAM.