BAS reinforces its Lisbon office team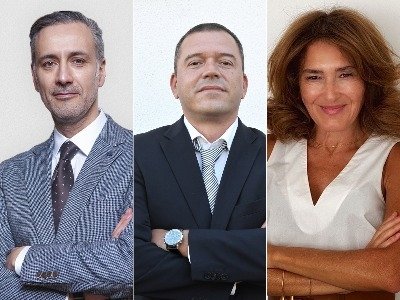 BAS has reinforced its Competition, Commercial and Tax Law areas with the incorporation of two associates and one of counsel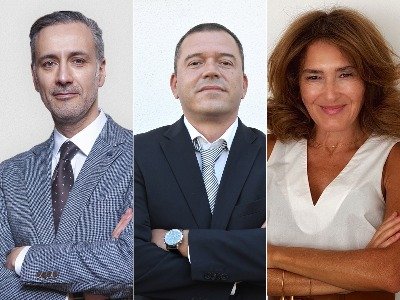 BAS has just integrated two new associates and one of counsel into its team. João Espírito Santo (pictured left), who will expand Competition Law, as well as strengthen Commercial, Corporate, M&A and Civil Law areas; Nuno Oliveira Antunes (pictured centre), who will reinforce Administrative Law, Public Procurement and Health Law areas; and of counsel Vera Calheiros (pictured right), to boost Tax Law area.
João Espírito Santo, Private Law professor at the Universidade de Lisboa, graduated, holds a Master´s degree and PhD in Legal Business Sciences from the same institution. He cooperates with several academic and private institutions in Portuguese Speaking African Countries (Angola, Mozambique, Guinea-Bissau and Cape Verde); he is also a consultant in African Private Law matters. He has published scientific studies on Commercial, Corporate, Contract, Family, Civil, Civil Procedural and Competition Law.
Nuno Oliveira Antunes joins from OCB – Oliveira Antunes, Costa Manso and Belo Morgado, a law firm where he was a partner since 2011 and a lawyer since 2008, and also worked at Gomez-Acebo & Pombo as a lawyer. At OCB, he was a Civil Law legal advisor, Public and Administrative Law and Litigation for public and private entities in the area of construction and engineering. He graduated in Law from the Universidade Moderna de Lisboa and has two postgraduate degrees from the Universidade Católica de Lisboa in Public Procurement and Health Law.
Vera Calheiros, graduated in Law from the Universidade de Lisboa, holds a postgraduate degree in Advanced Tax Law from the Institute of Financial and Tax Economic Law of the same university. She was a partner at Monforte Calheiros & Associados and a lawyer at Barros Sobral, G. Gomes & Associados, Santiago Neves & Associados and Barrocas Sarmento Neves. She also worked as a senior Tax consultant at Ernst & Young.