BAS integrates three lawyers
BAS Sociedade de Advogados has reinforced its team with three lawyers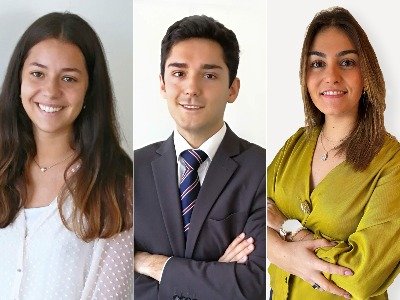 BAS announced the integration of three new members to its team: Beatriz Correia Mendes and José Sousa Carneiro, who have been appointed associates at BAS, and Mariana Silva Antunes, who will reinforce the Civil and Labour Litigation, Insolvency and Civil Law team.
Beatriz Correia Mendes has a degree in Law from the Universidade de Lisboa and a Masters in Forensic Law from the Universidade Católica. Since 2018 she was a trainee at BAS.
José Sousa Carneiro has a Law degree from the Universidade de Lisboa, a postgraduate degree in Corporate Governance from the Centro de Investigação de Direito Privado (CIDP) at the same institution and a Master's degree in Business Law, which he recently completed from the Universidade Católica.
Mariana Silva Antunes comes from Servdebt Capital Asset Management SA, where she was a legal manager. Her area of activity as a lawyer since 2016 has been focused on Executive Law and Insolvency, Banking Law, Credit Recovery and Portfolio Management.