BAA Training instructs F&Y on the launch of a training centre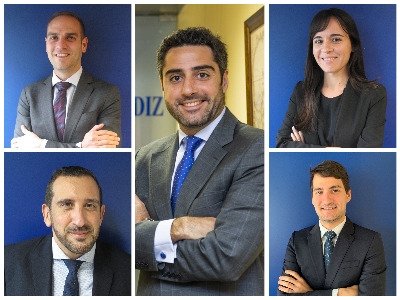 Font & Yildiz has advised Lithuanian company BAA Training on the launch of its pilot training centre in Gavá, Barcelona
The Barcelona-based law firm has counselled, specifically, on the constitution of the corporate structure at a cross-border level, on the whole process of importing the simulators and the establishment of the headquarters in the different airports (Lleida and Castellón) and its headquarters in Gavá.
The total investment will reach €68.5 million over three years, which will be materialised through the installation of 11 flight simulators, making it the largest pilot training centre in Europe. The company has been operating in Spain since 2018. Since then, it has been developing its activity at Lleida-Alguaire airport. Today, the company is present in 23 countries, has centres in more than 30 airports and more than 80 simulators.
The brand new 5,300-square-meter training centre BAA Training Spain, located near Barcelona-El Prat Airport, is prepared to welcome clients with training equipment suitable for pilot type rating and recurrent training. BAA Training Spain is set to operate a mix of 6 Airbus and Boeing family FFS and FTD Level 2 simulators in 2021. The modern facility is ready to meet the needs of 16.000 pilots per year and has room for 11 simulator bays.
Font & Yildiz´s team was led by Commercial partner Axel Yildiz (pictured centre) and included Commercial lawyer Ricardo Martín (pictured top left) and Tax area lawyers Fernando Ribas (pictured bottom left), Julia Cubel (pictured top right) and Josep Gonzalez (pictured bottom right).