April issue of Iberian Lawyer now online
07/04/2020
55

3 minutes read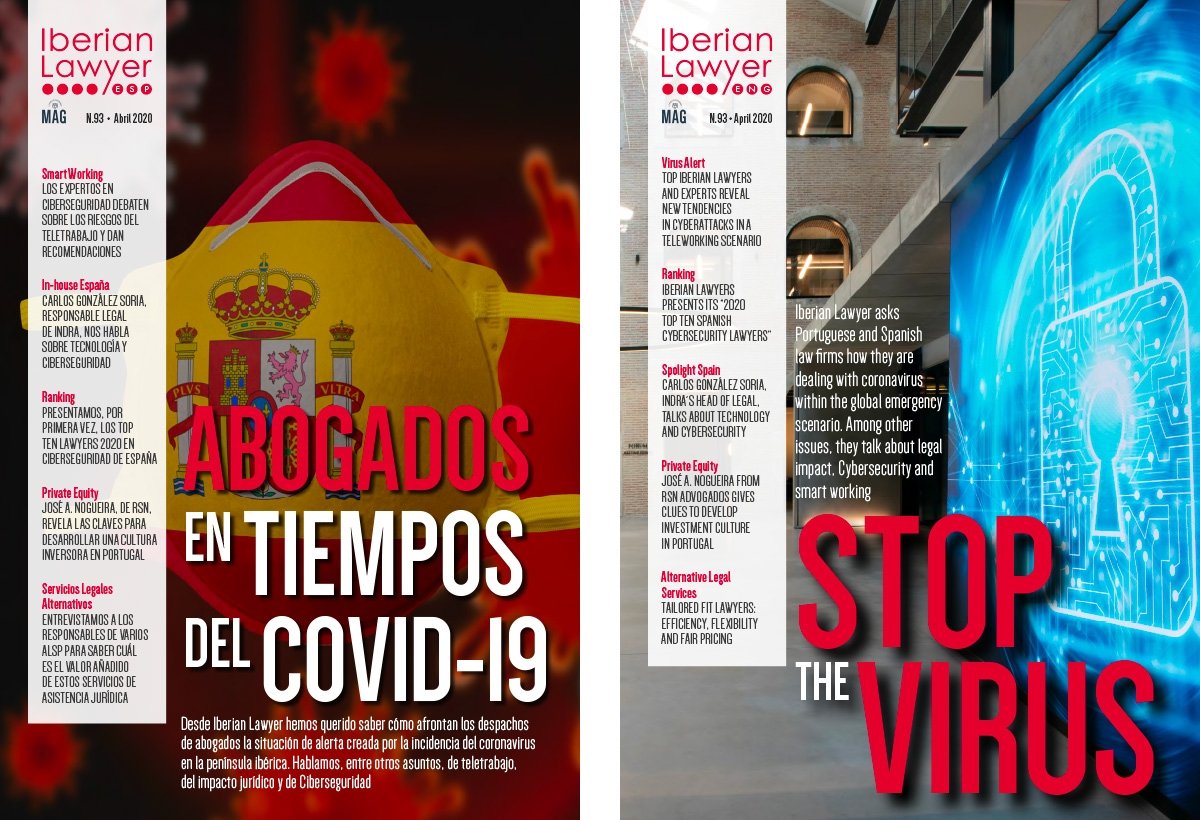 The April issue of Iberian Lawyer is now available for free download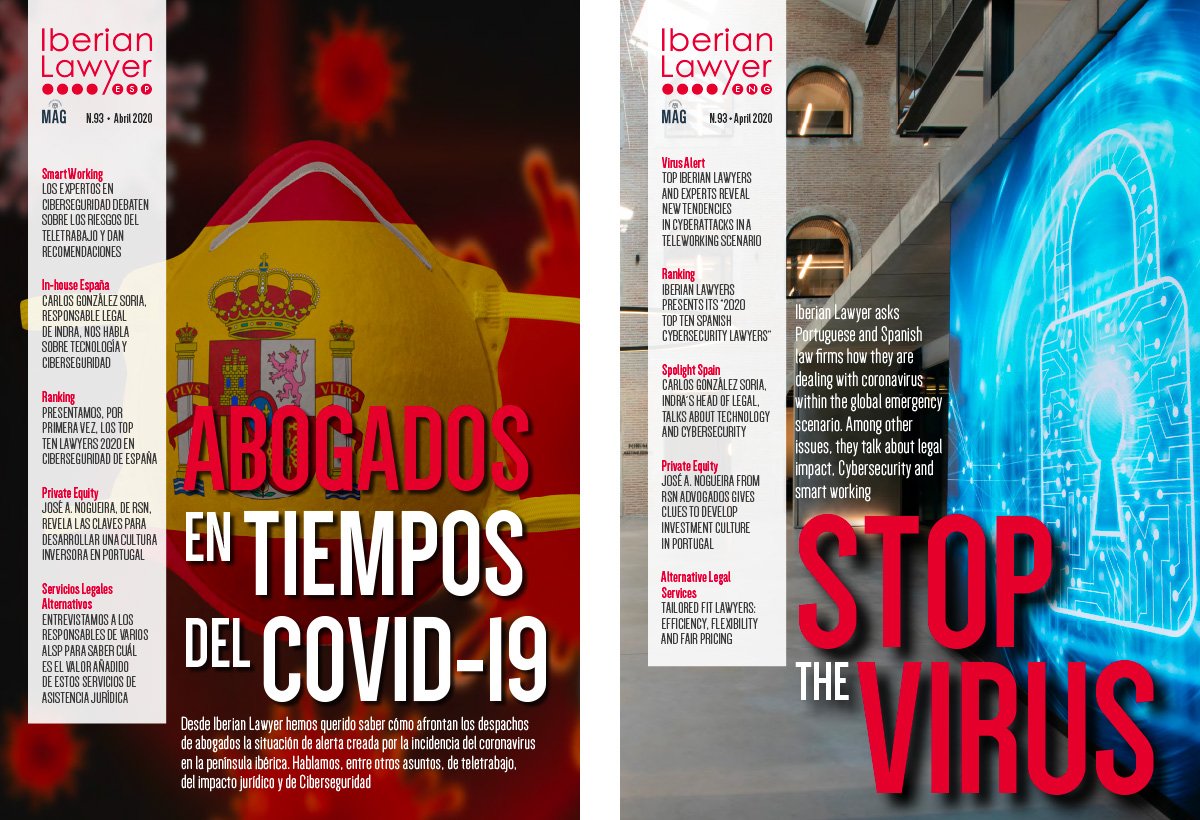 In the latest issue of the magazine, we take a close look at how Spanish and Portuguese law firms are dealing with the COVID-19 crisis, implementing teleworking and managing risks.
The issue includes an article with various Cybersecurity experts, where they explain how law firms are a particularly attractive target for cybercriminals. We also present for the first time a ranked list of Top 10 Spanish Cybersecurity lawyers.
In our in-house section, we talk to Indra's head of legal, Carlos González Soria, on the legal challenges the company is facing with the emergence of new projects, being at the forefront of Cybersecurity.
This edition also features an analysis of Alternative Legal Services Providers (ALSPs), speaking with various experts in the sector.
Other features include:
– Interview with Anabela Nogueira de Matos, head of legal of Sonae Capital Group.
– Legaltech expert Peter Wallqvist´s view on investments in new legal technology.
– José A. Nogueira, managing partner at RSN Advogados gives Iberian Lawyer some clues on how to build a non-existent culture around private investments.
– Neuberger Berman´s view of Private Equity market, in the words of Joana Scaff, head of the firm´s Europe Private Equity area.
– Nuno Maldonado Sousa, partner at Kennedy´s Lisbon office, tells us about Private Equity investments in Portugal.
– Usual external contributions.
The magazine is now available in English and Spanish. To download your free copy (issue number 93) click here.