Andersen welcomes new M&A partner in Madrid from RSM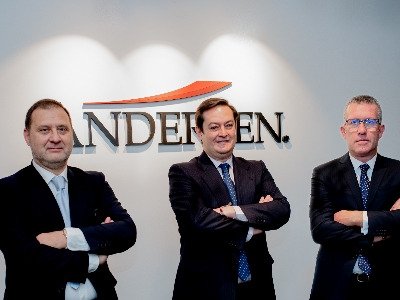 Andersen has incorporated Javier Cubillo as a partner in the Madrid office M&A to strengthen Purchase and Sale transactions and Restructurings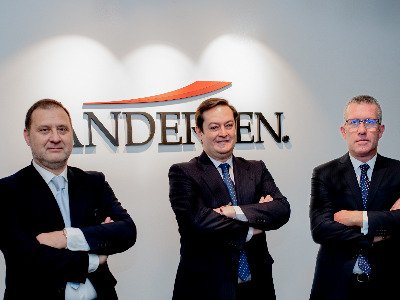 With a degree in Law from the Universidad San Pablo CEU, Javier Cubillo (pictured centre) has over 20 years´ experience and is a specialist in advising on Mergers & Acquisitions, Commercial Law and Contracting, both for national and international clients, having participated in a number of transactions in different sectors. Before joining, he was a partner at RSM Spain, he worked at Freshfields Bruckhaus Deringer as a senior associate and was head of the legal department at Tecnocom.
José Vicente Morote (pictured right) and Íñigo Rodríguez-Sastre (pictured left), co-managing partners of Andersen in Spain, highlighted "the boost that this incorporation means for the department, which has seven partners, led by Ignacio Aparicio and which combines different specialisations to continue offering, together with the other areas, a comprehensive service in corporate transactions."
"The firm's expansion strategy for this year involves continuing to strengthen the M&A area, in a clear commitment to one of the firm's core services both nationally and internationally," they added.
This is the second hiring by Andersen in this area in 2021, along with the one of Javier Bustillo.