Andersen Spain appoints new IP/TMT director
14/06/2021
53

3 minutes read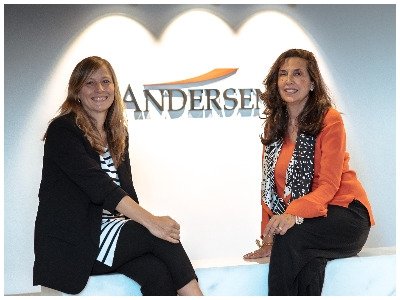 Andersen in Spain has incorporated Nerea Sanjuán as Intellectual Property and Audiovisual practice area director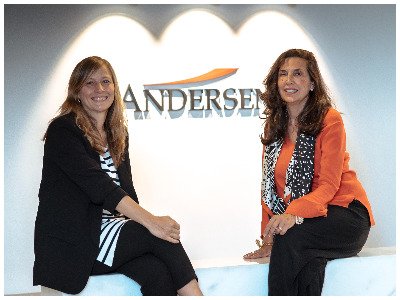 Andersen has hired Nerea Sanjuán (pictured left) as director of Andersen's Intellectual Property practice to expand its capabilities in this area, reinforcing the firm's Culture, Sports and Entertainment department, which is headed by Patricia Motilla (pictured right) as a partner in charge.
Nerea Sanjuán holds a degree in Law from the Universidad de Valladolid and in Audiovisual Communication from the Universitat Oberta de Catalunya. She also holds a Master´s degree of Laws (LL.M.) from Columbia University (New York) and a postgraduate course in Television Production Management from the Universidade Lusófona de Humanidades e Tecnologia (Lisbon).
The new director of the area has more than 20 years of experience in the sector. Prior to joining Andersen, she worked at several law firms such as Cuatrecasas or Uría Menéndez, and in the areas of Intellectual and Industrial Property, TMT and Audiovisual Law in multinationals such as Vodafone, advising on Intellectual Property, TMT and audiovisual matters. At an institutional level, she has also worked for the European Commission and the Spanish Performers' Society (AIE).
Throughout her career, Nerea Sanjuán has advised a wide range of national and international clients on matters relating to Intellectual Property, Audiovisual Regulation, Sports Law and, in general, the Entertainment and Media sector, as well as in the areas of Electronic Communications, Information Technology, Advertising and Consumer Affairs, among others.
With this addition, Andersen continues its commitment to offering the best and most specialised services from professionals with extensive experience and recognition within each of the sectors highlighted in the firm.