Allen & Overy announces counsel promotions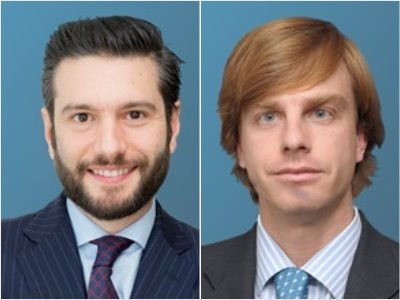 Allen & Overy has promoted senior associates Alfonso Gutiérrez and José Luis Terrón to counsel in Madrid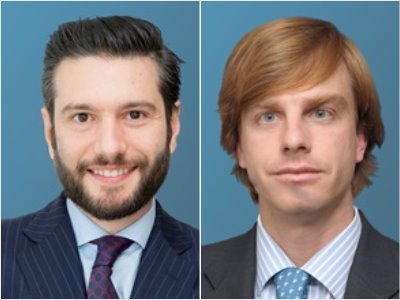 Allen & Overy has promoted 39 lawyers to counsel. The new counsel, of whom 16 are women, are spread across 15 offices around the network. The promotions will be effective as of 1 May 2021. Two of these promotions have included Madrid office senior associates.
Alfonso Gutiérrez (pictured left), the new Banking counsel, joined A&O in 2011 after working at Uría Menéndez. He is a Law graduate from Universidad de Deusto and holds an LLM from IE Busines School. He has extensive experience in the Capital Markets and Banking fields. In Capital Markets, Alfonso has wide experience in asset securitisation transactions, including RMBS, SMEs, trade receivables, credit cards, auto-loans, etc. He has advised on some of the most relevant asset securitisation transactions in Spain in recent years, and is recognised as one of the experts in the Spanish market. He also advises leading financial institutions on CRR, STS, SRT and other securitisation regulatory matters. In addition, Alfonso advises leading financial institutions in asset backed-financings, dealer floor plans, factoring (both Spanish and pan-European), reverse factoring and consumer law issues. Alfonso also advises regularly in wide range of financial transactions, including Acquisition, Corporate, export and Project Finance, acquisition of NPL portfolios.
José Luis Terrón (pictured right) is the new A&O Litigation counsel. He joined the firm in 2009 after working at Freshfields and Garrigues. He is a Law graduate from Universidad de Cádiz (with honours). He has advised important financial institutions on misselling cases (including class actions) related to structured bonds, preferred shares, multicurrency mortgages and swap interest rate clauses. He also has experience in International Arbitration procedures regarding disputes concerning relevant energy and construction companies, administered before the ICC and the LCIA. José Luis also has a wide range of experience in Commercial Litigation and Insolvency procedures. He has lectured in some universities such as Universidad de Navarra.
Gareth Price, global managing partner, comments: "These important promotions provide a good example of how we are continuing to invest in the future success of our business. The geographic spread and range of diverse backgrounds of our counsel promotions demonstrate both the strength of our global footprint and our commitment to the development of our people. I would like to congratulate all the lawyers on this significant achievement in their careers."