Allen & Overy advises ICG on the incorporation of CX and BPO global leader
07/04/2022
175

2 minutes read
Allen & Overy has advised ICG on the incorporation of a CX and BPO global leader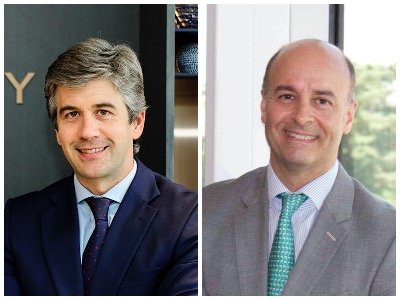 Allen & Overy has advised ICG on the incorporation of a CX and BPO global leader through the combination of Konecta and Comdata, one of the most relevant transactions in the Spanish private equity market. The Spanish team has been formed by Ignacio Hornedo (pictured left), Patricia Figueroa, Andrés Mochales and José Mollinedo (Corporate).
Juan Hormaechea (pictured right), Sara Sanz and Marina Jiménez (Banking), Jaime Rodríguez and Anabel Blasco (Antitrust), Leopoldo Reaño (Public law) and Adolfo Zunzunegui, Rafael Giménez-Reyna and Juan José Sánchez (Tax). International teams include Paolo Nastasi, Giorgio Savo, Chiara Pinto, Franceso Guelfi, Luca Amicarelli (Italy),
Neil Sinha, Xinni Lim, Alexander George, Harry Rouse and Alex Forzani (UK), Luc Lamblin (France) and Ivana Halamova (Czech Republic).