Abreu advises ACG on aircraft financing to TAP
26/04/2022
370

2 minutes read
Abreu Advogados has advised Aviation Capital Group on the delivery of two Airbus A321neo LR to TAP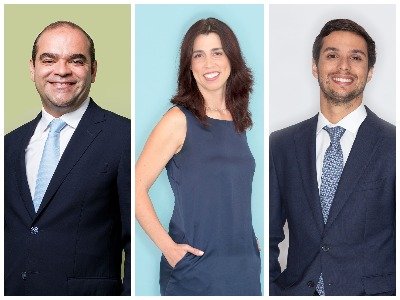 Abreu Advogados has advised Aviation Capital Group (ACG), one of the world's leading aircraft asset managers, on the financing transaction for two Airbus A321neo LR aircrafts, that joined TAP's fleet (National Airline of Portugal). This financing is part of the "Aircraft Financing Solutions" programme developed by ACG and ensures advantageous financial solutions for aircraft purchases around the world.
ACG was founded in 1989, is part of Tokyo Century Corporations and is one of the largest aircraft asset managers in the world, with over 440 aircraft owned, leased to almost 90 airlines in approximately 45 countries.
The Abreu Advogados' team handling this transaction was led by (pictured from left to right) Nuno Luís Sapateiro, professional partner, with the participation of Joana Maldonado Reis, associated partner, and André Modesto Pinheiro, senior associate lawyer.
The advice from Abreu to ACG, focused on defining the structure of this transaction and on providing legal advice on local legislation and regulations, regarding the financing operation and associated guarantees package and also the registration of both aircraft with the national aeronautical registry.