Abengoa restructures its Legal department
13/09/2021
60

3 minutes read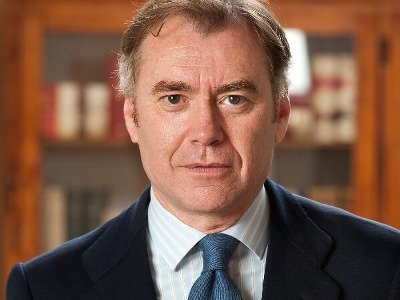 Abengoa has appointed Mario Pestaña new Corporate Legal director, replacing José Luis Luna, and has named several Legal area heads
According to information published on Diario de Sevilla, Abengoa's management informed the employees of its operating subsidiary, Abenewco 1, which brings together all the businesses, assets and jobs, of the appointment of Mario Pestaña Sartorius (pictured), current secretary of the Boards of Directors of both companies, as the new director of the group's Legal department.
Pestaña will fill the vacant position since José Luis Luna left the Legal department and joined ONTIER to head the firm´s Insolvency and Restructuring department, as informed by Iberian Lawyer on June 29.
Mario Pestaña holds a Law degree from the Universidad San Pablo CEU, a Master's degree in European Communities Law from the Universidad de Alcalá de Henares and another in Tax Law from the Universidad Comillas, as well as an MBA from the London Business School of Economics and a Master´s degree in International Taxation from the University of Edinburgh.
He began his professional career in 1986 at KPMG, in the Tax & Legal department. He has held various positions of Tax and Legal responsibility in various entities since he founded his own practice, AFA Abogados in 1990, specialising in national and international Tax matters, having collaborated with various entities in the development of Tax and Corporate optimisation projects.
He has been a member of the private banking management committee of the Banesto group (Bandesco), secretary of the Board of Directors of financial entities of the Credit Suisse Group and member of the Board of Directors of various national and international entities.
Mario Pestaña is also a strategic partner at DIKEI Abogados.
According to the same media, in addition to the appointment of Pestaña, the company formally incorporates Sergio Cerezo to the Legal department to head the Insolvency department. Purificación Salinas will be responsible for Corporate Governance; Gonzalo Peris, for Legal-Financial, Restructuring and Divestments and Amparo Monteagudo for Litigation.
On the business side, Teresa Villalba will be responsible for the legal advice of the Water and Energy vertical; María Pérez Ariza, for Transmission and Infrastructure, and Eva Soriano, for Services. Juan Manuel Salas and Mercedes Conejo-Mir complete advisors team.