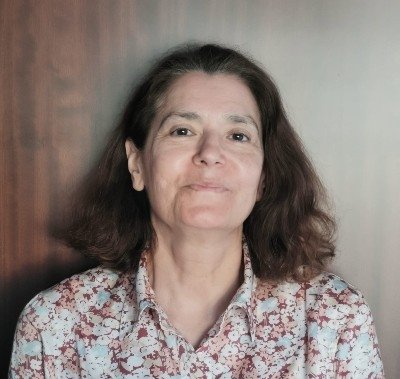 For 21 years, Anabela Nogueira de Matos has been the head of Legal of Sonae Capital Group. As a result of a lifetime of collaboration, Anabela has been involved in almost all the projects and teams of the company so she is the best person to talk about the legal challenges of one of the biggest groups in the Portuguese market
When Anabela Nogueira de Matos started in Sonae Capital Group, the work was done is a very different way. In 20 years, the sustainable growth of the team she helped put together is one of the reasons she is most proud of. "I worked with many teams and led many others. The main note is perhaps that the legal teams have grown enormously (in number, quality and demand), which is nothing more than to accompany the growth of the Sonae Group's businesses – and particularly of Sonae Capital.
This growth and the development of our professionals is, in itself, a great victory and, I must also say, a factor that makes me very proud," she says. For this multinational that has a presence in 90 countries and works in various sectors such as Retail (food and non-food products), shopping centers, Telecommunications, Real Estate, Technology and Investment Management, one of the most important things for its success is internal organization," defends the head of Legal.
"Sonae Capital is structured around its respective business areas – we have recently reorganized our in-house legal support and as a result, I have now coordinated and assumed, from the holding company, the functional reporting of five lawyers, who report hierarchically to the business administrations. I am also responsible for corporate contracts (IT, Finance), the governance of the listed company and the supervision of the M&A of the Sonae Capital Group, with two lawyers working with me and I work more frequently with corporate and securities law." Working with so many different countries and cultures is one of the big challenges and the goal is to be always ahead of the moment. "We want to be an important part of the solution that the different business areas provide to their customers, always with the concern to contribute to a sustainable environment and differentiation in the market, ensuring the creation of value for Sonae Capital and its shareholders. To do this, it is crucial to anticipate problems and solutions and that is what we strive for every day," she says.
That's why it's crucial to hire only people that like to work hard and, when possible, that are already familiar with the company's ways. "When I look for external counsel I look for excellency, with often, she points out. "When the businesses I support do not fully achieve their goals, I feel frustrated, but it is something that happens infrequently." The biggest challenge maybe is happening right now, with Covid-19 and the repercussions it already had in everyone's life and work.
TIMES OF CRISIS
Sonae Capital has an enormous challenge for the future. "The Executive Committee is meeting daily and the Legal department has working groups for the various fronts. It is still too early. We cannot even predict when the recovery will take place. All businesses are already preparing to have a plan for the day when everything will return to normal. At the moment, it is difficult to predict when the market will pick up. If it is a vaccine it will be easier. If it is not, we expect the recovery to be slower and longer," she says.
To protect the business from any vulnerability concerning possible cyberattacks at a time when companies are changing methods to deal with Covid-19, Anabela assures that Sonae Capital is now prepared for times ahead. "We change procedures due to the telework load, so we are adapting to that now. And, most important, we have a service provider who is doing very well and the director responsible for Cybersecurity is always in touch with the Legal one. We have two critical areas in terms of data protection and business (can't say for security reasons). The rest are B2B businesses less vulnerable to attacks," she says.