9 March 2016
08/03/2016
90

25 minutes read
A major tax-related concern for clients at the moment is the base erosion and profit sharing (BEPS) initiative, which aims to eliminate instances of "double non-taxation" – the Organisation for Economic Co-operation and Development has made clear its view that such double non-taxation "undermines the fairness and integrity of tax systems". As our Tax Annual Report in this e-alert highlights, the concern for clients is that not all countries are moving to implement BEPS with the same level of urgency – consequently they are increasingly turning to their legal advisers to ask for risk assessments relating to the impact of BEPS in different jurisdictions.
Also in this e-alert, we report on how law firms are benefitting from a Portuguese real estate boom that saw €1.9 billion worth of deals completed in the last year. Meanwhile, Baker & McKenzie partner David Díaz talks to Iberian Lawyer TV about how compliance and technology are creating employment law-related issues for clients, while Pbbr partner Alexandre Jardim discusses the need for lawyers to develop new skills to benefit from market consolidation.
Ben Cook
Editor, Iberian Lawyer
ben.cook@iberianlegalgroup.com
Twitter: @BenCook_Iberian
News
 
€1.9bn worth of deals in the last year means law firms have experienced a surge in instructions, with some recruiting more lawyers to meet demand.
Clifford Chance advised French supermarket chain Carrefour on the acquisition of 36 hypermarkets in Spain from Eroski.
CMS advised Repsol on the sale of its offshore wind power business in the United Kingdom to SDIC Power of China.
King & Wood Mallesons advised wealth management company Mazabi Gestión de Patrimonios on the acquisition of two buildings in Madrid, Teatro Albéniz and Hotel Madrid.
US-based law firm Harris Moure has opened an office in Barcelona.
Private security business Prosegur was advised by Webber Wentzel on the acquisition of a 33.33 per cent stake in the South African company SBV Services.
Abreu Advogados has announced that its former managing partner Miguel Castro Pereira has left the firm.
---
The Latin American Lawyer
Low costs in the 'highly competitive' country mean it is a great place to invest, according to lawyers, who also identify significant opportunities in Colombia and Chile.
Garrigues announced the integration of Avendaño Merino, a Chilean law firm, as its fifth office in Latin America.
---
Tax annual report
Moves to tackle tax avoidance schemes around the world are gathering pace, but the discrepancy between the measures implemented in different jurisdictions is creating a minefield for clients.
---
Legal update – Spain
 
The data privacy scenario in Portugal has gone through a number of changes in 2015, in light of the European Court of Justice's (ECJ's) October 2015 ruling on the invalidity of the European Commission Decision 2000/520/CE (Safe Harbour Decision) as a basis for data transfers to the USA.
---
---
Events
Agenda Africa 2016
Sub-Saharian Africa.Light at the end of the tunnel?
21 April 2016, 09.00 – 12.00, London
A special focus on the region and in particular, lusophone Africa that offers business opportunities linked to their natural resources and demand for commodities. But which countries are moving faster? Who are the winners and the losers from the foreign investors' eyes?


24 to 28 May 2016, Madrid, Instituto de Empresa
Now in its 6th successful year, IE Law School's Lawyers´ Management Program is the only global program designed to better equip lawyers – be they within legal departments or law firms – with the knowledge and skills they require in this ever-changing environment.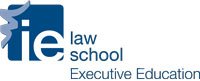 ---
Latest jobs
---

 Do you want to unsubscribe? Send an email to unsubscribeIBL@iberianlegalgroup.com