2019: Portugal law firms in numbers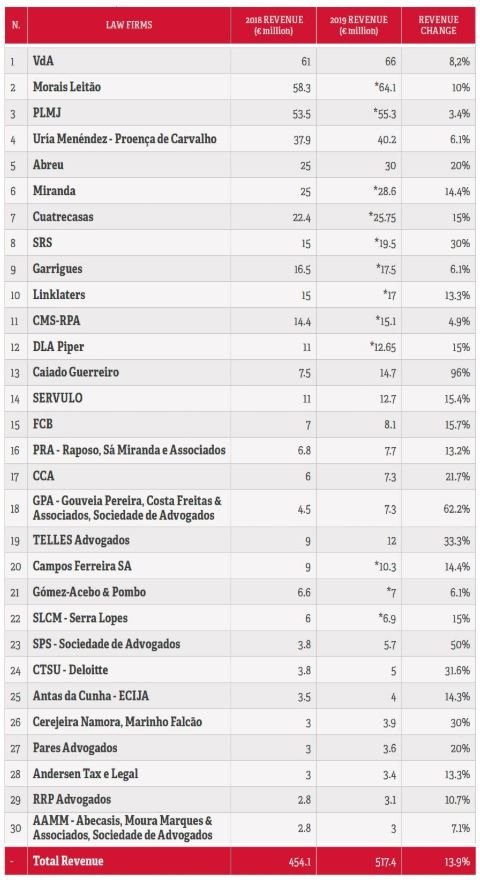 Although 2020 is already the most challenging year in recent times, with a pandemic that has affected all sectors of life, the 2019 fiscal year was a positive one for law firms in Portugal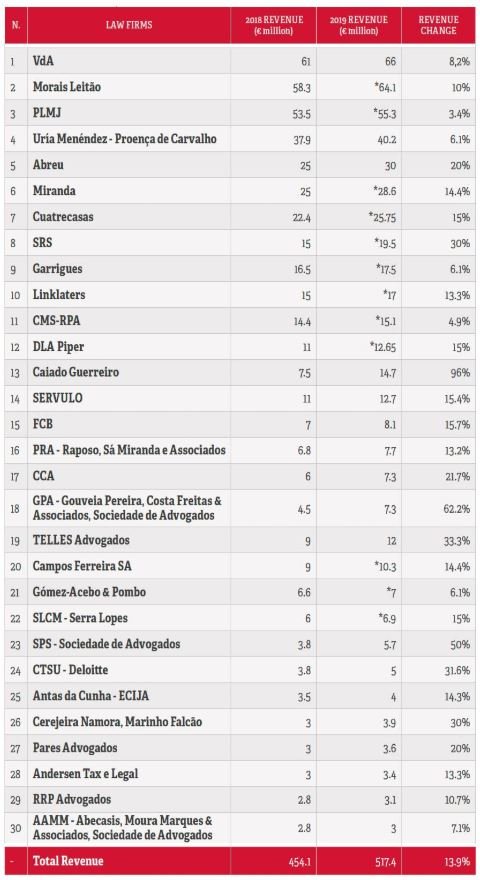 The Top 30 List presented is a result of official information gathered amongst the firms and estimations by Iberian Lawyer. With changes at the top, this year's list of law firms represents €517 million turnover in the Portuguese legal market.
The "Magic Triangle" (VdA, Morais Leitão and PLMJ) has a total turnover of €185 million, accounting for 36% of total revenue in the top 30 list, while the top 5 firms represent almost half of the total.
2019 ended with a growth of 13.9% compared to 2018, and €517 million in revenue from the legal market. Most firms noted a growth in their turnover, with special mention to Caiado Guerreiro, which almost doubled the revenue from 2018 to 2019 (€7.5 and €14.7 million, respectively) and GPA – Gouveia Pereira, Costa Freitas & Associados, Sociedade de Advogados growing 62.2% in the last fiscal year. in common, the firms revealed that even if the numbers were good, 2020 is representing already a totally different challenge, and prudence is the word to remember.
To read the article in full please download issue N.96 here