WLW and Iberian Lawyer collaborate to enhance women in legal leadership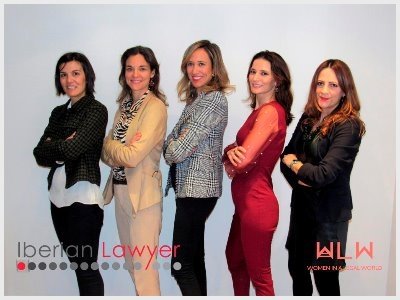 WLW and Iberian Lawyer have reached an agreement to collaborate with the aim of enhancing and empowering women's voice and leadership in the legal sector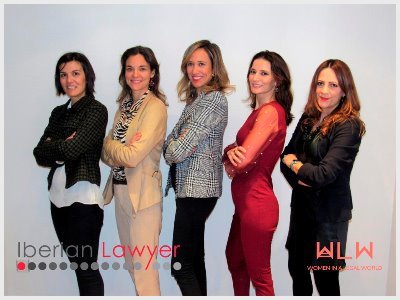 The agreement reached at the meeting resulted in the constitution of a hub that, under the name of "IBL-Women in Legal Club" will gather at the beginning of each month different members of WLW at Iberian Lawyer´s headquarters in Garcia de Paredes Street to deal with and debate various topics of interest and current affairs within the legal sector that are related to the promotion of women's leadership in the legal sector, in any of its aspects. In this sense, the next meeting is scheduled for March 5th. At the same time, a six-month calendar is already being established. IBL has also offered the use of its facilities to WLW for meetings.
Present at yesterday's meeting on behalf of WLW were representatives of its Board of Directors such as its president, Marlen Estévez (pictured center), president of WLW and partner in Litigation and Arbitration at Roca Junyent, Clara Cerdán Molina (second, right), vice-president of WLW and head of legal advice at Grupo FerroAtlántica, Silvia López Jiménez (second, left), treasurer of WLW and partner in Real Estate and Urbanism at FieldFisher, Ana Martínez Enguídanos (firts, right), secretary of WLW and director of CGPE president office, Noelia Marcos Ispierto (first, left), member of WLW and director of the Iberoamerican Arbitration Journal CIAR Global, and, on behalf of Iberian Lawyer, Antonella Puntriano, Legal Market expert, Jon Bustamante, Project & Events coordinator and Desiré Vidal, IBL Chief Editor.
WLW and Iberian Lawyer collaborate to enhance women's voice and leadership in the legal sector from Iberian Lawyer on Vimeo.