EXCLUSIVE: Revenue of Top 80 Spanish law firms totals €2.7bn
07/05/2019
99

18 minutes read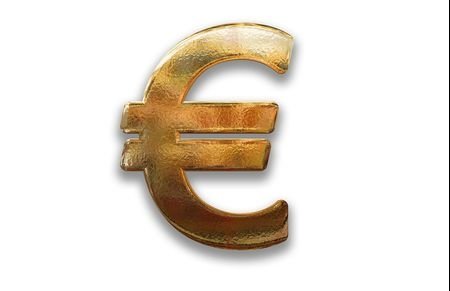 The revenue of the top 80 law firms in Spain totalled more than €2.7 billion in 2018.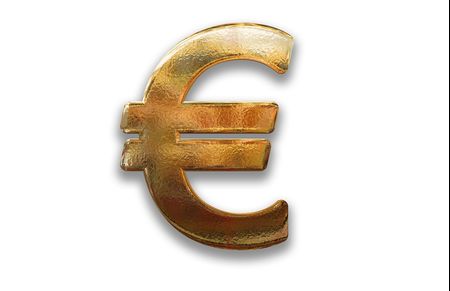 The vast majority of the top 80 firms experienced an increase in billing in the last year, with some leading firms attributing the growth, in part, to high-performing international practices in Latin America and substantial growth in their Portuguese offices.
Garrigues is the biggest firm in Spain by revenue, with billing totalling €364.6 million in 2018, a 2.1 per cent increase on the previous year. Meanwhile, billing at Cuatrecasas – the second biggest Spanish firm by revenue – went up 11.9 per cent to €277.4 million, with the firm's offices outside Spain accounting for 12.3 per cent of the firm's total billing. Meanwhile, revenue at Uría Menéndez increased 2.3 per cent to €240.7 million, with international work now accounting for 25 per cent of the firm's revenue
There was extremely impressive growth at Pérez-Llorca – billing went up a massive 30 per cent to €52 million. One major piece of work for Pérez-Llorca saw the firm advising the bidders on the €32 billion takeover of Abertis. Meanwhile, Legálitas (with total revenue of €50.7 million), Ecija (€44.5 million) and RCD (€34.4 million) all experienced double-digit growth.
It was an outstanding year for Broseta, where revenue increased by almost 32 per cent to €21.5 million. In 2018, Broseta opened an office in Portugal via a merger with Lisbon firm Roquette, Morais e Guerra. There was also substantial increases in revenue at Toda & Nel-lo (where revenue went up by a third to €8 million) and Ceca Magán (where billing increased 34 per cent to €7.1 million).
It was not such a good year for Cremades & Calvo-Sotelo where revenue dropped 5 per cent to €15.9 million.
| | | |
| --- | --- | --- |
| RANKING | FIRM | 2018 REVENUE (millions of Euros) |
| | | |
| 1 | Garrigues | 364,5 |
| 2 | Cuatrecasas | 277,4 |
| 3 | Uría Menéndez | 240,7 |
| 4 | PwC Tax & Legal | 155,8 |
| 5 | Deloitte Legal | 128,7 |
| 6 | EY Abogados | 123,6 |
| 7 | KPMG Abogados | 102 |
| 8 | Baker Mckenzie | 66,8 |
| 9 | Linklaters | 66,5 |
| 10 | Clifford Chance | 63,2 |
| 11 | Gómez-Acebo & Pombo | 62,01 |
| 12 | Ejaso ETL Global | 53,8 |
| 13 | Pérez-Llorca | 52 |
| 14 | Legálitas | 50,7 |
| 15 | Auren | 50,6 |
| 16 | Ecija | 44,5 |
| 17 | Allen & Overy | 43 |
| 18 | Hogan Lovells | 42,3 |
| 19 | Herbert Smith Freehills | 38,3 |
| 20 | Roca Junyent | 34,5 |
| 21 | Rousaud Costas Durán RCD | 34,4 |
| 22 | DLA Piper | 29,9 |
| 23 | Ashurst | 27,7 |
| 24 | BDO Abogados | 25,55 |
| 25 | Rivero & Gustafson Abogados | 25 |
| 26 | Ramón & Cajal Abogados | 24,2 |
| 27 | CMS Albiñana & Suárez de Lezo | 24,06 |
| 28 | Ontier | 23 |
| 29 | Broseta Abogados | 21,5 |
| 30 | Andersen Tax & Legal | 21,5 |
| 31 | Bufete Barrilero y Asociados | 20,9 |
| 32 | Sagardoy Abogados | 20,8 |
| 33 | Lener | 20,1 |
| 34 | Martínez-Echevarría | 17 |
| 35 | Montero Aramburu | 15,7 |
| 36 | Grant Thornton | 15,7 |
| 37 | Elzaburu | 15,3 |
| 38 | Dentons | 15,2 |
| 39 | Crowe Legal y Tributario | 13,8 |
| 40 | Garrido Abogados | 13,7 |
| 41 | Mazars Tax & Legal | 13,6 |
| 42 | PKF Attest Legal y Fiscal | 12,4 |
| 43 | Eversheds Sutherland Nicea | 12,2 |
| 44 | Cremades & Calvo Sotelo | 11,8 |
| 45 | King & Wood Mallesons | 11,3 |
| 46 | Balder | 11,1 |
| 47 | Chávarri Abogados | 10,8 |
| 48 | Pedrosa Lagos | 10,7 |
| 49 | MA Abogados | 9,3 |
| 50 | Marimon Abogados | 9 |
| 51 | Filedfisher Jausas | 9 |
| 52 | Watson Farley & Williams | 8,1 |
| 53 | Rödl & Partner | 8 |
| 54 | Toda & Nel-lo | 8 |
| 55 | Ventura Garcés & López Ibor | 7,9 |
| 56 | Araoz & Rueda | 7,5 |
| 57 | Ceca Magán | 7,1 |
| 58 | AGM Abogados | 7,3 |
| 59 | CCS Abogados | 7 |
| 60 | Squire Patton Boggs | 6,9 |
| 61 | DA Lawyers | 6,8 |
| 62 | UHY Fay & Co. | 6,5 |
| 63 | Arpa Abogados Consultores | 6 |
| 64 | Senn Ferrero & Asociados | 5,8 |
| 65 | Grau & Angulo | 5,8 |
| 66 | JDA/SFAI | 5,7 |
| 67 | Bufete Escura | 5,3 |
| 68 | GVA Gómez-Villares & Atencia | 5,3 |
| 69 | Adarve | 4,8 |
| 70 | Manubens Abogados | 4,7 |
| 71 | Monereo Meyer Abogados | 4,7 |
| 72 | Abdón Pedrajas | 4,7 |
| 73 | Abril Abogados | 4,5 |
| 74 | Vaciero | 4,4 |
| 75 | De Andrés y Artiñano | 3,7 |
| 76 | DJV Abogados | 3,6 |
| 77 | Grupo Gispert | 3,6 |
| 78 | Carrillo Asesores | 3,4 |
| 79 | Confianz | 3,3 |
| 80 | HispaColex | 3,2 |
| 81 | Pinsent Masons | 3 |
| 82 | RLD | 2,9 |
| 83 | Net Craman Abogados | 2,9 |
| 84 | Briz Jurídico Tributario | 2,8 |
| 85 | Gaona Abogados BMyV | 2,3 |
| 86 | Iberia Abogados | 2,2 |
| 87 | Urraza, Mendieta & Asociados | 2,2 |
| 88 | Verdegay Abogados | 2,1 |
| 89 | Alas Legal Advisors | 1,6 |
| 90 | RBH Global | 1,5 |
| | | |
| | TOTAL | 2794,22 |