Time to evolve
08/01/2018
58

6 minutes read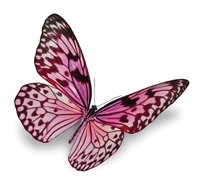 At a time when the promotion of women lawyers in the legal sector is becoming key to the future commercial success of law firms, the Iberian Lawyer InspiraLAw Top 50 Women List recognises those that are inspiring the next generation of female lawyers
In-house lawyers from companies including Coca-Cola and Telefónica, as well as several managing partners from law firms in Iberia, feature in the inaugural Iberian Lawyer InspiraLAw Top 50 Women List, as selected by 500 lawyers in Spain and Portugal. The InspiraLAw initiative has been launched at a time when the need to ensure the advancement of women in the legal profession is becoming critical. Despite the fact that most law graduates are women, the vast majority of partners in law firms are men – it is clear that the legal sector is losing many talented women before they get the chance to fulfil their potential.


The loss of high-performing female lawyers is not only impacting on law firms' ability to provide a first-rate service to clients, it is also increasingly impacting on their ability to win new business. Managing partners are now beginning to understand that it is imperative that law firms better reflect their clients in the sense that they need to mirror the demographics of their customers – that is, the clients that instruct them. For many firms, in practical terms this means ensuring more women occupy senior roles within their organisation. Simply put, if firms fail to do this, they will lose business. As highlighted elsewhere in this issue, clients are increasingly demanding that their legal advisers have policies in place that seek to ensure the promotion of women in the workplace. If law firms don't have these policies, the clients making these demands will not give them their business.  
Research conducted by Iberian Lawyer earlier this year showed that only 16 per cent of partners at Spain's leading firms are women, while 26 per cent of partners at Portugal's major firms are female. So clearly, when it comes to facilitating the advancement of women lawyers, law firms in Iberia are, on the whole, failing miserably.


Consequently, the Iberian Lawyer InspiraLAw Top 50 Women List aims to recognise women working in the Spanish and Portuguese legal sectors who have been identified by their peers as excelling in their careers and therefore serving as an inspiration to the younger generation of female lawyers. The women featured in the list were chosen for a range of reasons. What unites many of them is the fact that they occupy senior roles in their organisations, or their role involves overseeing operations on an international, or even global, scale. Many of those listed are also lawyers that are highly specialised in a particular area.
Outstanding leaders
However, there were other qualities for which many of the women featured on the list were commended. These included outstanding leadership and mentoring skills, as well as first-rate technical legal expertise. Many were also seen as having excellent business development and networking skills.


Included in the Top 50 are Coca-Cola Iberian Partners general counsel Isabella Pérez Nivela, who was praised for, among other qualities, her "outstanding business development and networking skills", and Telefónica secretary of the board Mari Luz Medrano. Also featuring is Campofrío Food Group global legal director Marta García Alba, CapGemini group global counsel María Pernas, and Mahou San Miguel general counsel and secretary of the board Beatriz Martínez-Falero. Meanwhile, private practice lawyers to make the list include: Baker McKenzie's Barcelona managing partner Montserrat Llopart; DLA Piper Madrid managing partner Pilar Menor, who is seen as an excellent leader and mentor; Jones Day's Madrid managing partner Mercedes Fernández; and Núria Martín, managing partner of Osborne Clarke Spain, who was commended for her technical ability and excellent leadership skills. Portuguese lawyers on the list include Abreu Advogados partner (and former managing partner) Carmo Sousa Machado, Vieira de Almeida partners Paula Gomes Freire and Magda Cocco, MLGTS partner Margarida Olazabal Cabral and PLMJ partner Serena Cabrita Neto, who was lauded for her mentoring and leadership skills.
Others to make the Top 50 include Allen & Overy partner Virginia Allen, Baker McKenzie partner Cecilia Pastor, who was acclaimed for being an outstanding mentor, and Cuatrecasas EU and competition partner Cani Fernández, who stood out for her "sector knowledge and creative problem-solving skills". Also included are Freshfields Bruckhaus Deringer partners Ana López and Raquel Flórez, Gómez-Acebo & Pombo partner Almudena Arpón de Mendívil, Pérez-Llorca partner Adriana de Buerba, and Uría Menéndez partner Teresa Paz-Ares, who was highly praised for her technical expertise.
Winners will be recognised during a special evening celebration in Madrid on 23rd January 2018.
 See event information here
See news article here