Squire Patton Boggs strengthens Public Law area
15/03/2022
134

2 minutes read
Squire Patton Boggs has appointed Antonio Bañón as head of the firm's Public Law department in Spain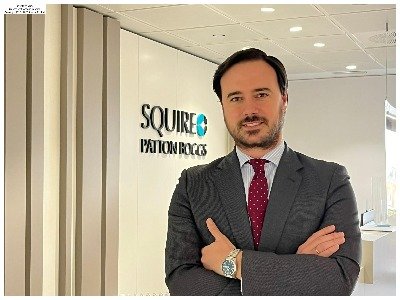 Squire Patton Boggs has appointed Antonio Bañón (pictured) as head of the firm's Public Law department in Spain.
Bañón, an expert in regulated sectors and in providing legal advice on public procurement matters to both national and international clients, will be joined on the team by Jesús Avezuela, lawyer at the Spanish Council of State, of counsel to the firm since 2018.
The lawyer joins from Deloitte Legal to lead the firm's Public Law area. He has extensive experience advising both private companies and the Public Sector. Bañón specialises in public procurement, having advised on a large number of concession projects, management and reorganisation of public services. He also has extensive experience in M&A transactions in various sectors, particularly in relation to Renewable Energy operators and the acquisition of photovoltaic, hydro and wind power assets. He also advises on Telecommunications, Audiovisual, Infrastructure and Public Services, Urban Planning and Environmental Matters.
Teresa Zueco, managing partner of Squire Patton Boggs in Madrid said: "Antonio is a great addition to our firm; not only is he a great professional, with the experience and market knowledge we need, but he also has the personal qualities we are looking for to lead Squire Patton Boggs' Public Law practice in Spain.
Antonio added: "This is undoubtedly an exciting project, which I am joining with great enthusiasm and a firm commitment to do my bit for this great firm".